When is the first day of school?
Masks are optional for all students and staff at all Gravette schools. You can view our COVID-19 dashboard and find helpful resources here: COVID-19 Information
Is there a virtual option for 2021-2022?
Online school is available for juniors and seniors who meet certain criteria. Please contact Susan Hawkins, counselor at Gravette High School for more information. You can email her at susan.hawkins@gravetteschools.net or call the high school front office at: 479.787.4100
Where can I find the school supply lists?
What time does drop-off begin and when does school begin and end?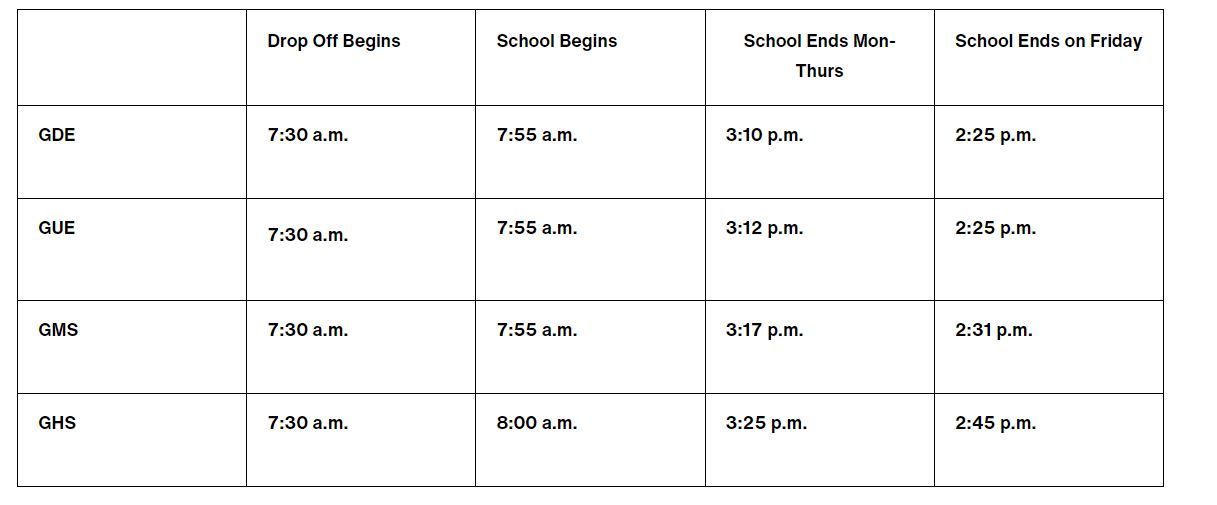 I have students at multiple schools—how do I coordinate pickup?
When will my student eat lunch?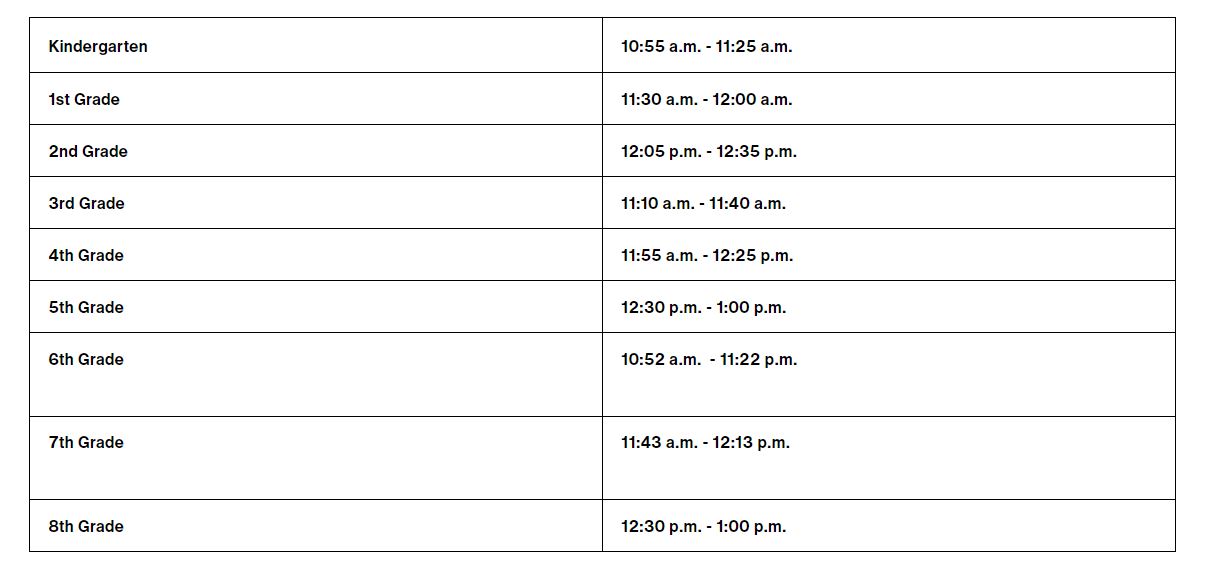 High school lunches are mixed grades

*Friday lunches are earlier due to early release.
How much is lunch and how can I pay for it?
Due to a program by the USDA, all cafeteria-provided breakfast and lunch will continue to be free! You can find more information here: Free Lunch Waiver 2021-22
Where can I find the lunch menus?
Can I walk my child to their first day of school this year?
For safety reasons and in the interest of efficiency, parents are not allowed in the building on the first day of school.
I didn't make it to open house—how can I learn about my child's teacher and other relevant info?
No problem! Just call your child's respective building, and they'll provide you with all of the information you'll need to know. Schedules can be picked up on the first day for middle and high school students.
How do I get in touch with my child's school?
Call 479-787-4100 and select the correct option listed below.
Glenn A. Duffy - Option 5
Upper Elementary - Option 4
Middle School - Option 3
High School - Option 2
All staff members can be reached via email in this format: first name.last name@gravetteschools.net
Where can I find school policies, including dress code?
I am interested in being a substitute teacher. How do I get more information?