Reminder, we will have classes tomorrow!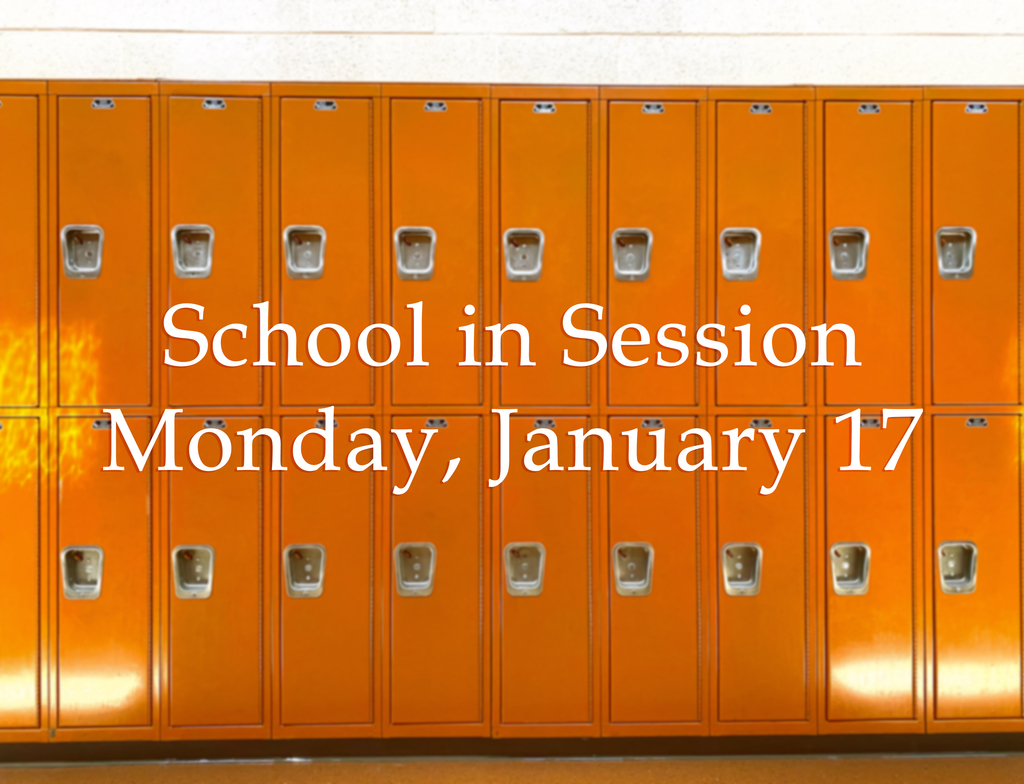 Reminder! We will have school on Monday, January 17th!

Parents and guardians, we will have in-person classes on Monday, January 17th. You can view our updated calendar below or on our website.
https://5il.co/146nf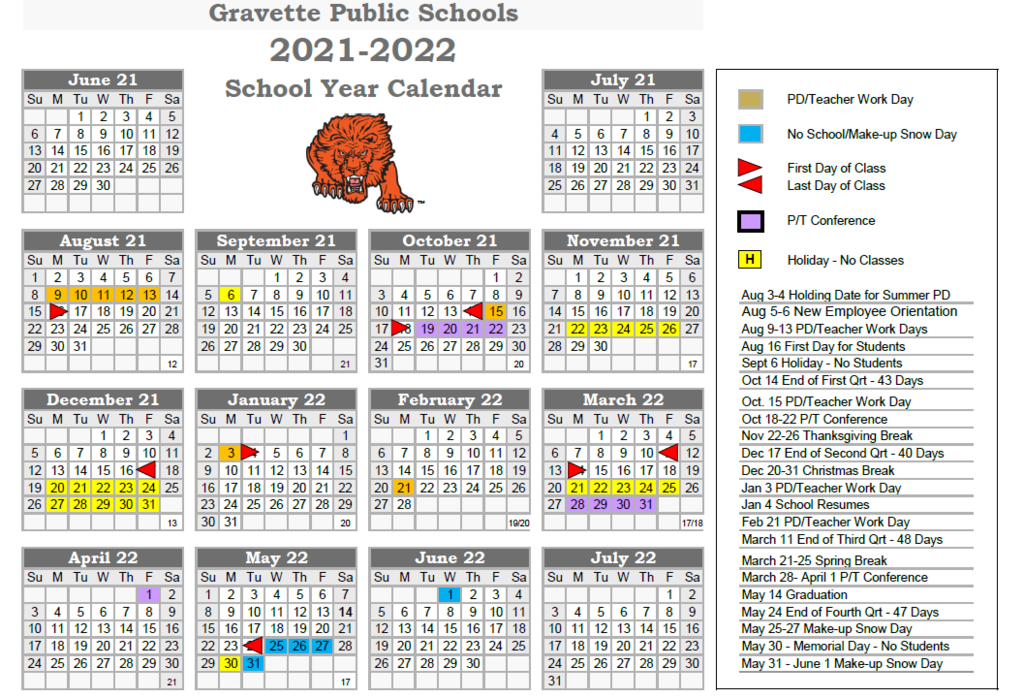 Check out the snow! Our students were happy to be inside today!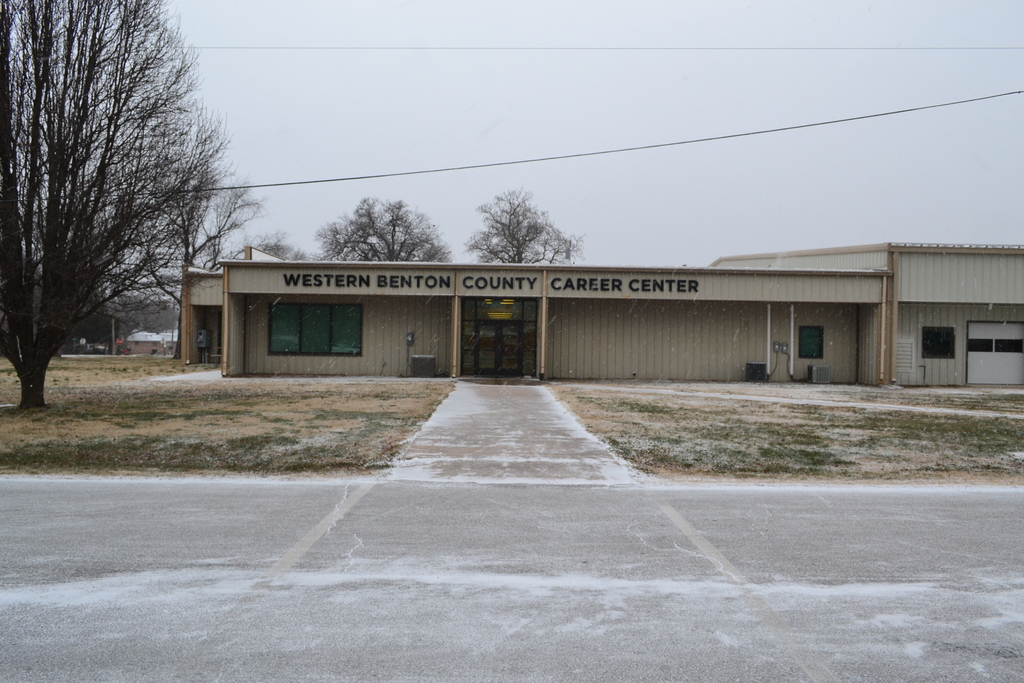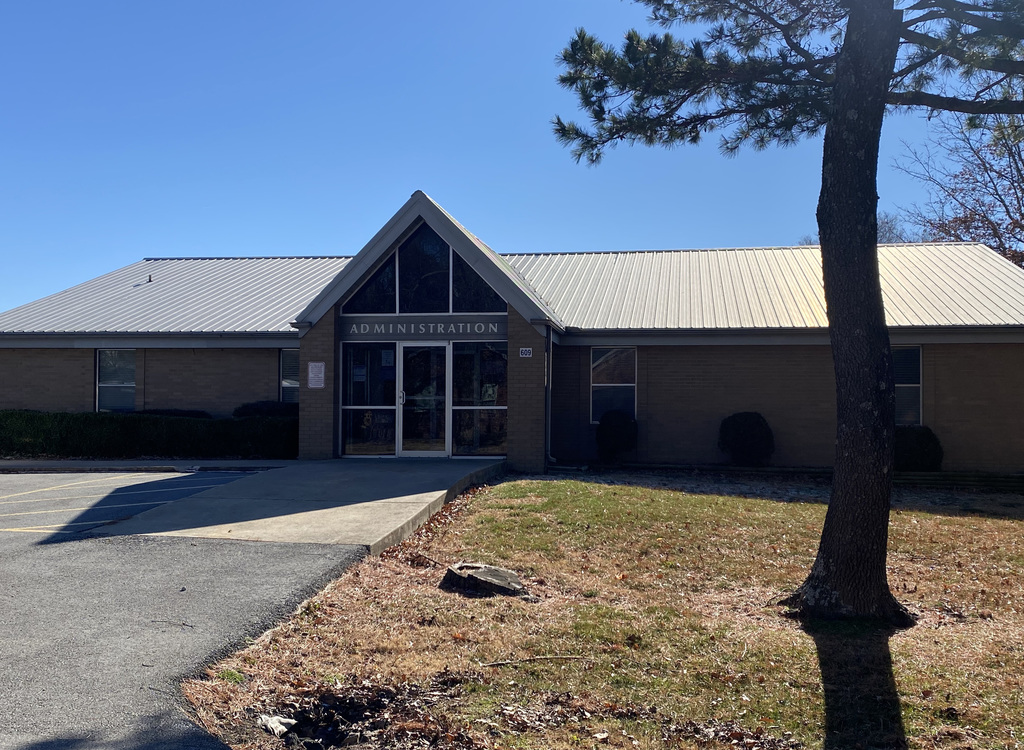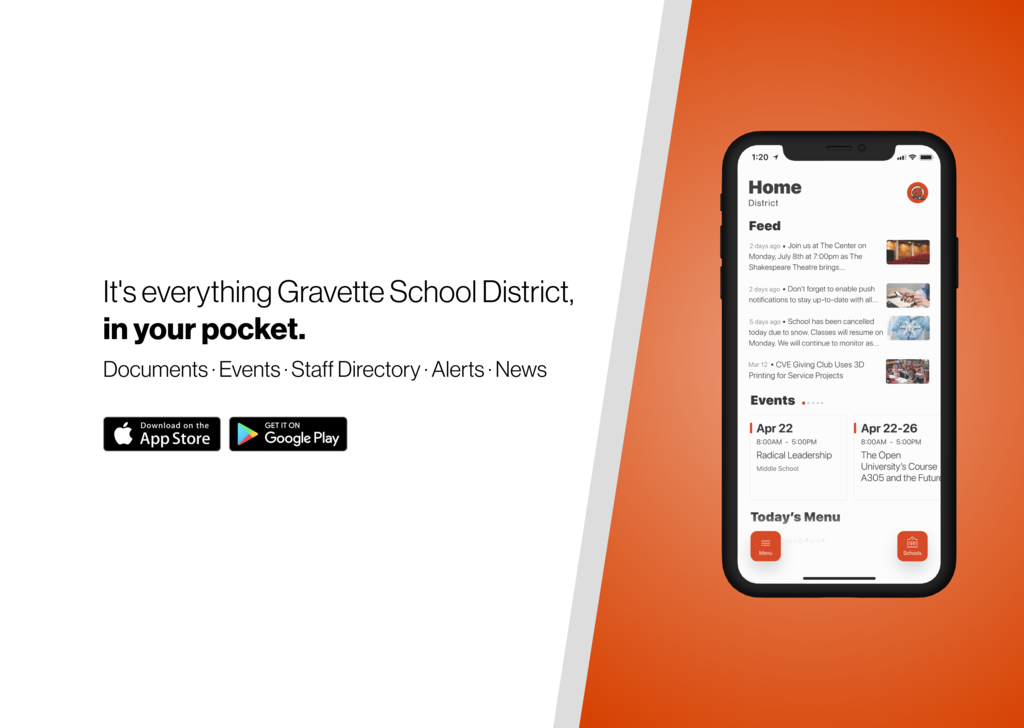 Christmas break is almost over, but don't be sad. "Lettuce" Celebrate Homecoming! Dress up all week long and then cheer on our teams on January 7th! #experiencethepride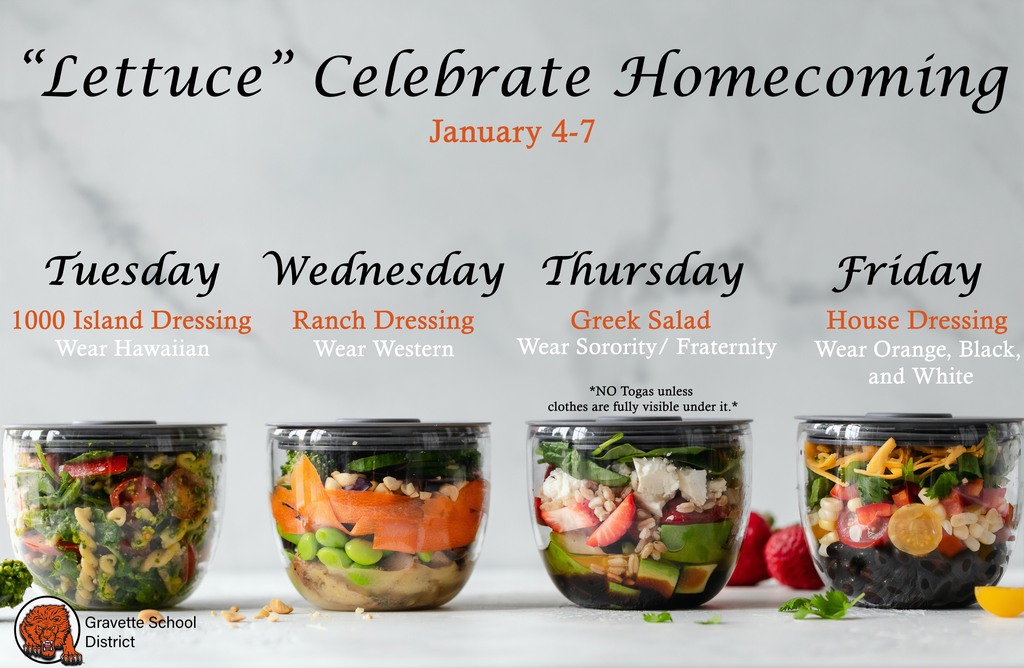 🎊 HAPPY NEW YEAR! 🎊 Reminder! Classes start back on Tuesday, January 4. #experiencethepride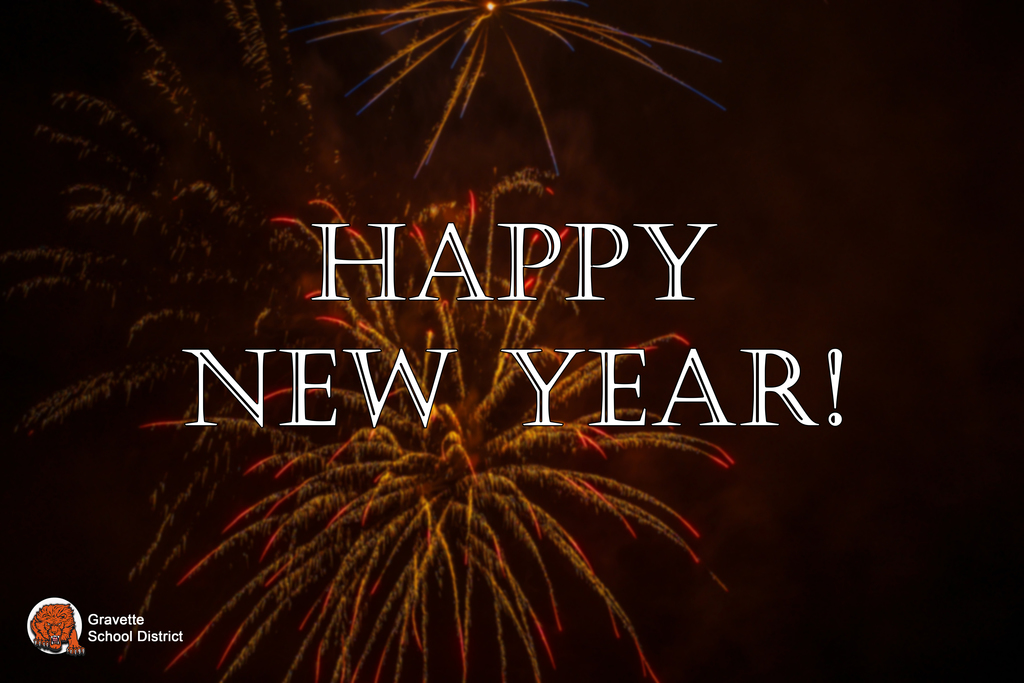 It's the last day of 2021! 🎊 We hope to make 2022 even better for all of our students and staff! Here's to a new year! #experiencethepride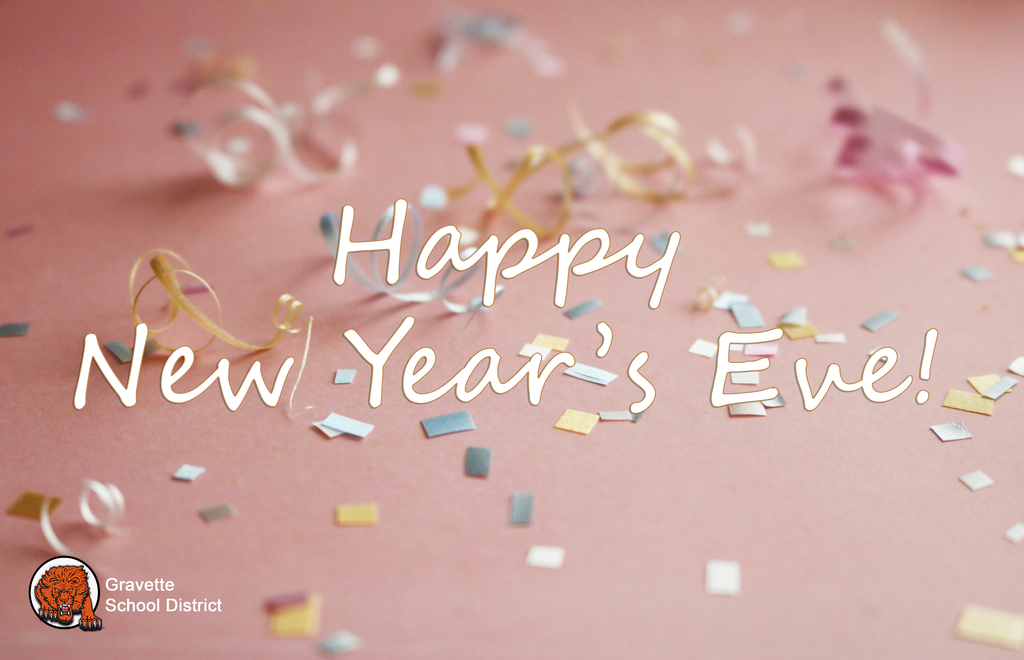 Merry Christmas! We hope you all get to spend this day surrounded by your loved ones. Classes at GSD will resume on January 4th! #experiencethepride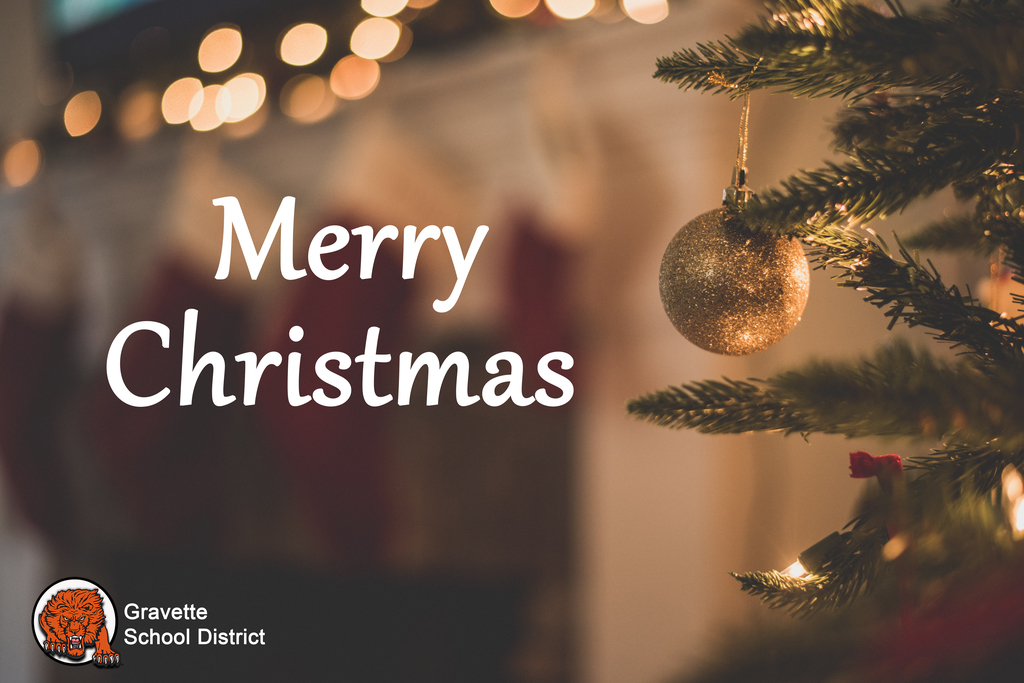 🎄🌟 Have a merry Christmas and a happy New Year! Students will return to classes on Tuesday, January 4th, 2022! 🎄🌟 #experiencethepride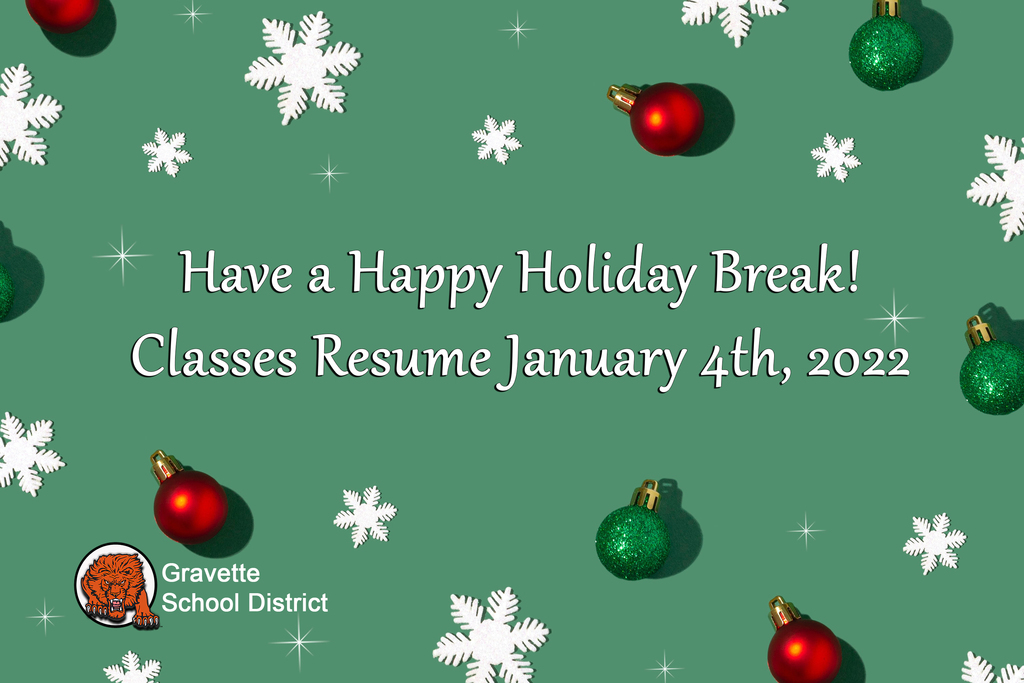 The Gravette School Board is looking for parent/guardian input for the 2022-23 school year. We are considering two options for the start of the school year and Thanksgiving break. The first option would have the school year begin on Monday, August 22nd and allow for students to be out of classes the entire week of Thanksgiving from Monday, November 21st-Friday, November 25th. The second option is to begin the school year on Wednesday, August 24th and to take off three days for Thanksgiving break from Wednesday, November 23rd-Friday, November 25th. Please fill out the below survey to submit your suggestion for next year.
https://docs.google.com/forms/d/1l5OD9OY_Uycn_8SbPrjIN4MPgwrqigYCYW3kEsEazfk/edit
#experiencethepride

Do you have any weekend plans? Why not spend some down strolling downtown and shopping! 🎁 Our local businesses have some great products and food. Every dollar spent in our community helps benefit our students! #experiencethepride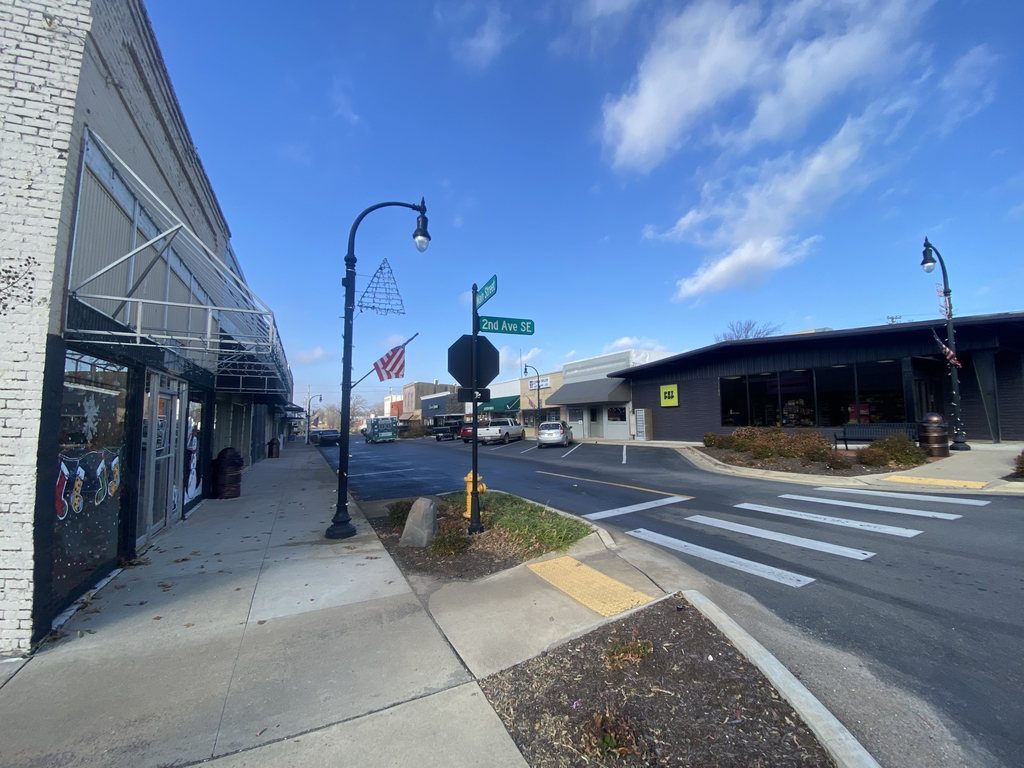 We are now hiring bus drivers! Join us at Gravette School District. We offer: 🚌 Competitive pay starting at $18.66 🚌 Retirement benefits 🚌 Health insurance 🚌 Bus driver training Submit your application here and become a part of our pride:
https://gravette.tedk12.com/hire/ViewJob.aspx?JobID=9
#experiencethepride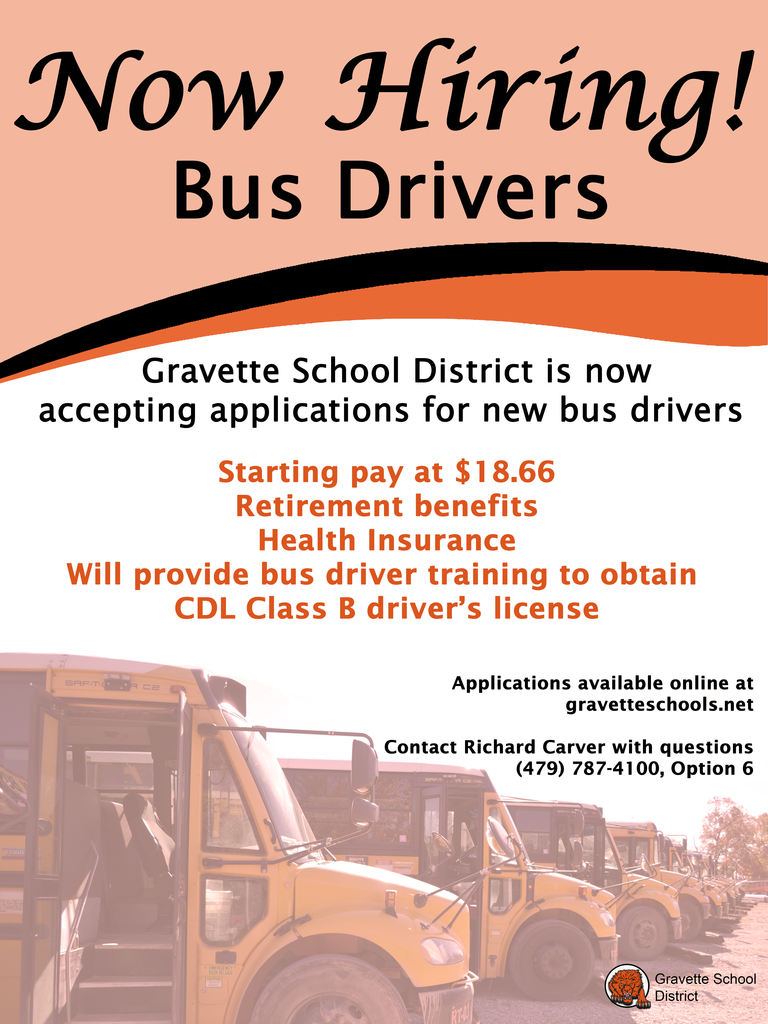 Automotive classes are going strong at the career center! The students are working on several different projects today. #experiencethepride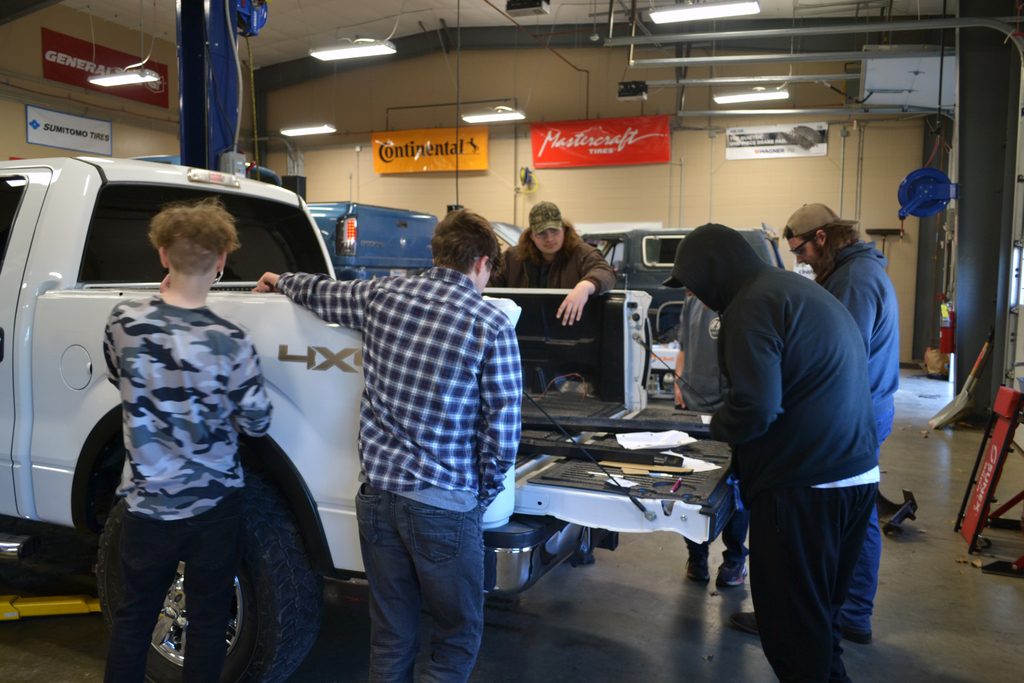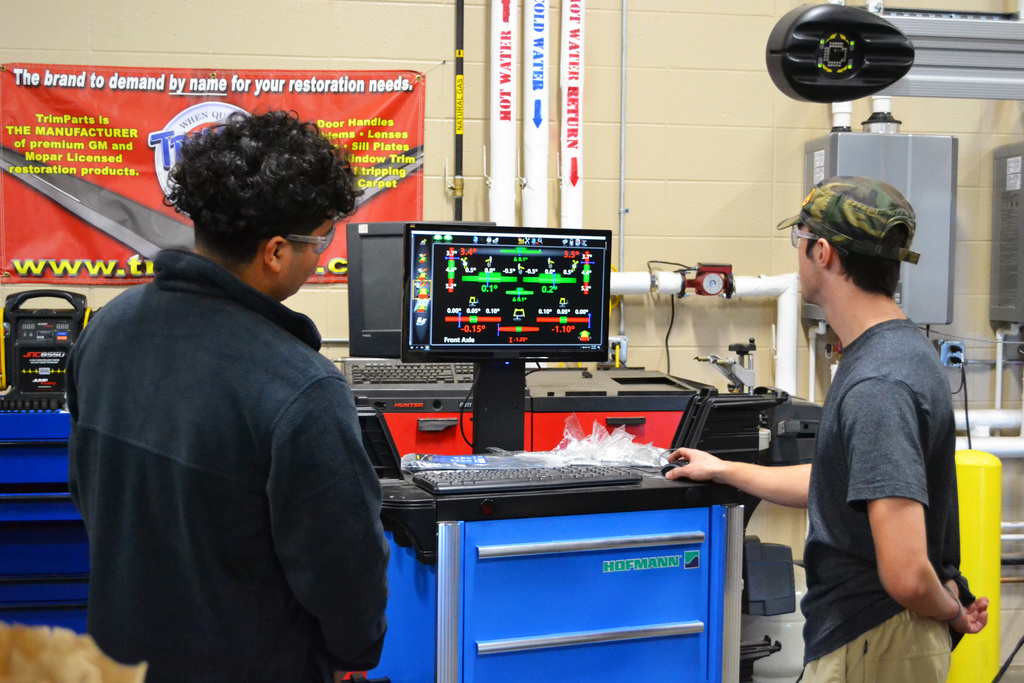 Gravette, we need your help to provide gifts to our students in need this year! We have had 75 more angels added to our Bright Futures Gravette trees. If you are able to help a family in need, please visit one of the below locations to grab an angel off the tree. 🎄OCH---(cafeteria) 🎄Grand Savings Bank 🎄Austin Drug 🎄CV's 🎄Gravette Nutrition 🎄The Gravette Gym Thank you to all those who have committed to helping an angel. Your generosity will have a lasting impact on our students. #experiencethepride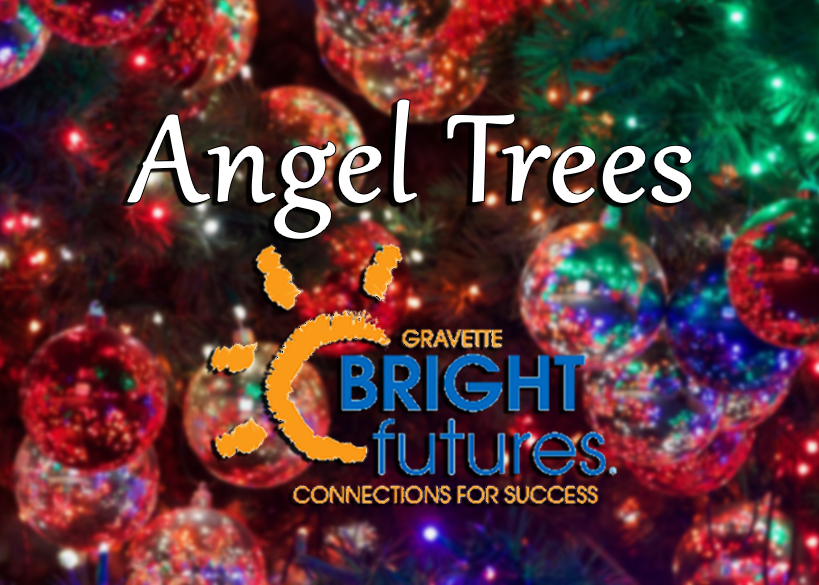 Happy Thanksgiving!🦃 From everyone at Gravette School District, we hope you have a wonderful holiday surrounded by family and friends. We'll see you next Monday! #experiencethepride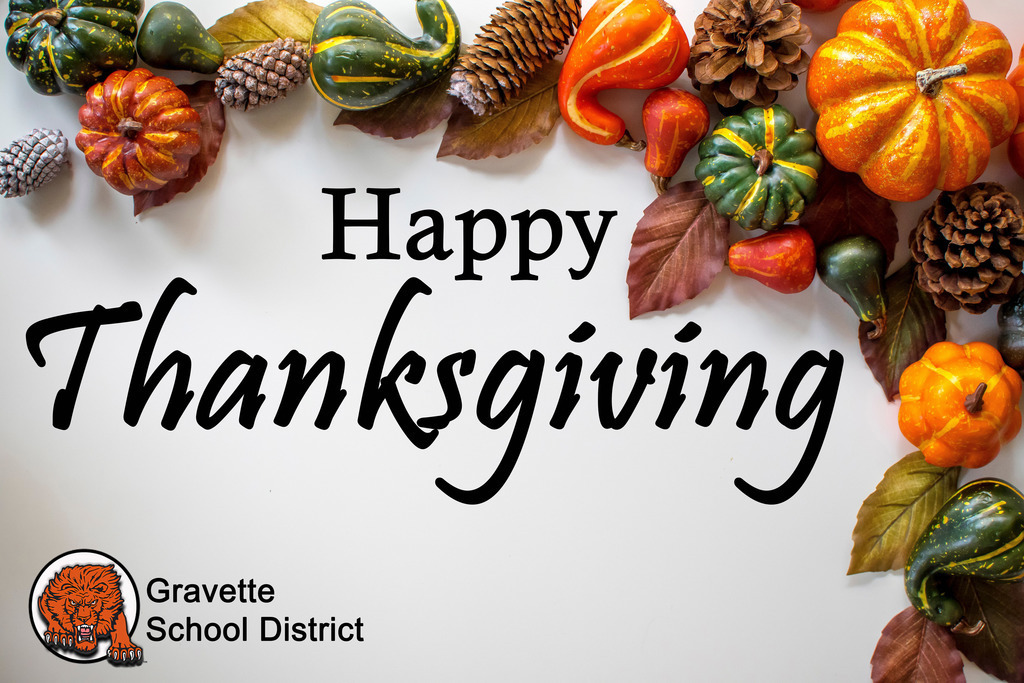 Today was a great day! WBCCC welcomed 8th graders from GMS to experience the automotive and welding programs. They even got to take home part of their experience - check out the razorbacks they welded themselves! Mrs. Childress and Ms. Sears were presented their very own razorbacks by Landon & Bailey! We hope to see all of these kids back at the career center when they are in high school! #experiencethepride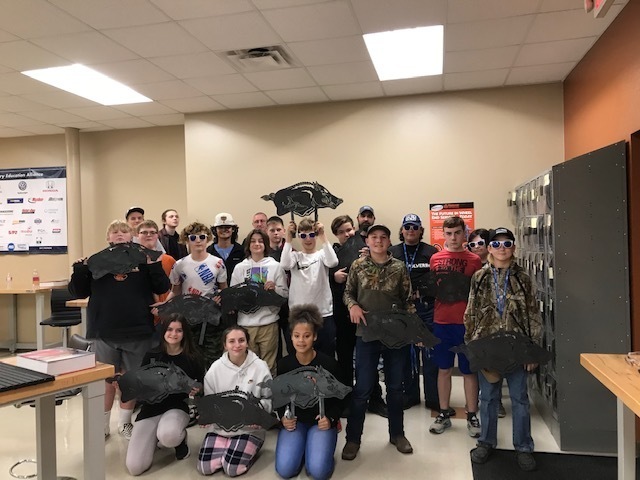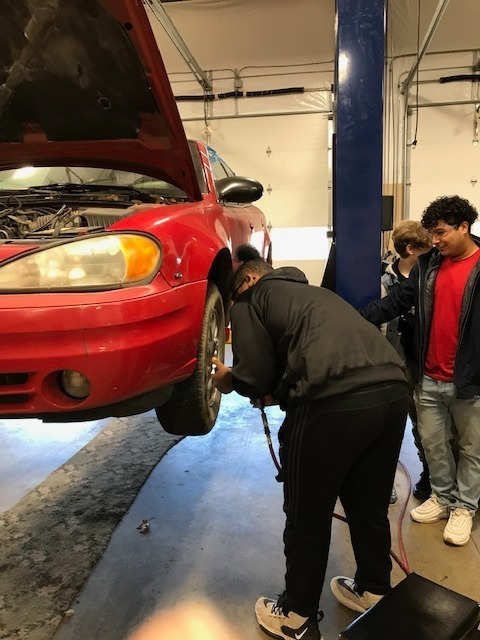 We will not have classes for the entire week of Thanksgiving from 11/22-11/26. We hope everyone has a happy Thanksgiving break! See you on the 29th! #experiencethepride