It's FRI-YAY! Make sure to give Mrs. Baker and Mrs. Clevenger a honk and a smile when you see them in the car line today 😋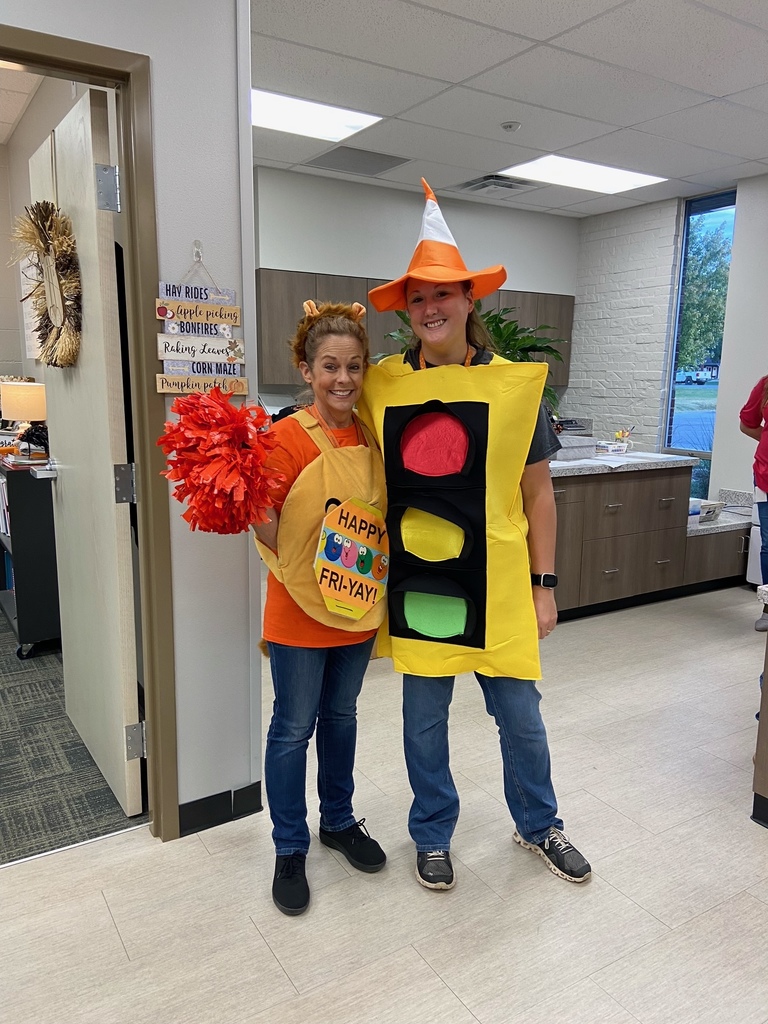 Even though Autumn doesn't officially start until tomorrow, Mrs. Jones and Mrs. Clevenger couldn't help themselves! They broke out the fall themed books and are already dreaming of those crispy fall evenings 🍁 Mrs. Rutledge's class was all for it too ☺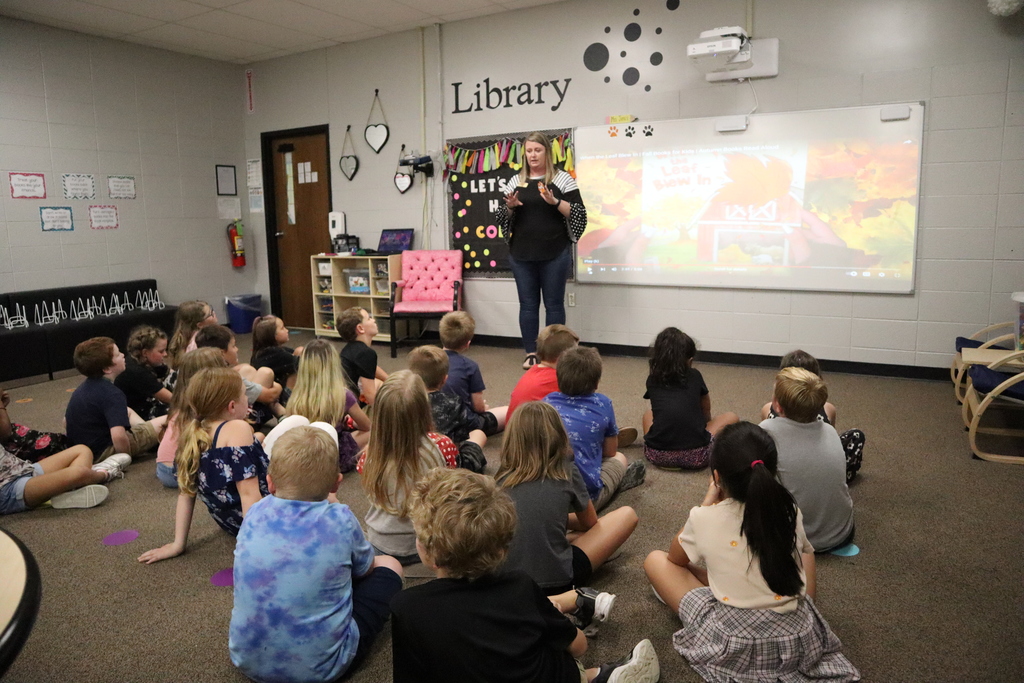 "A little consideration, a little thought for others, makes all the difference." - Winnie the Pooh. Thank you Logan for thinking of your fellow classmates 🧡 Molly was very appreciative! #GrowingLionLeaders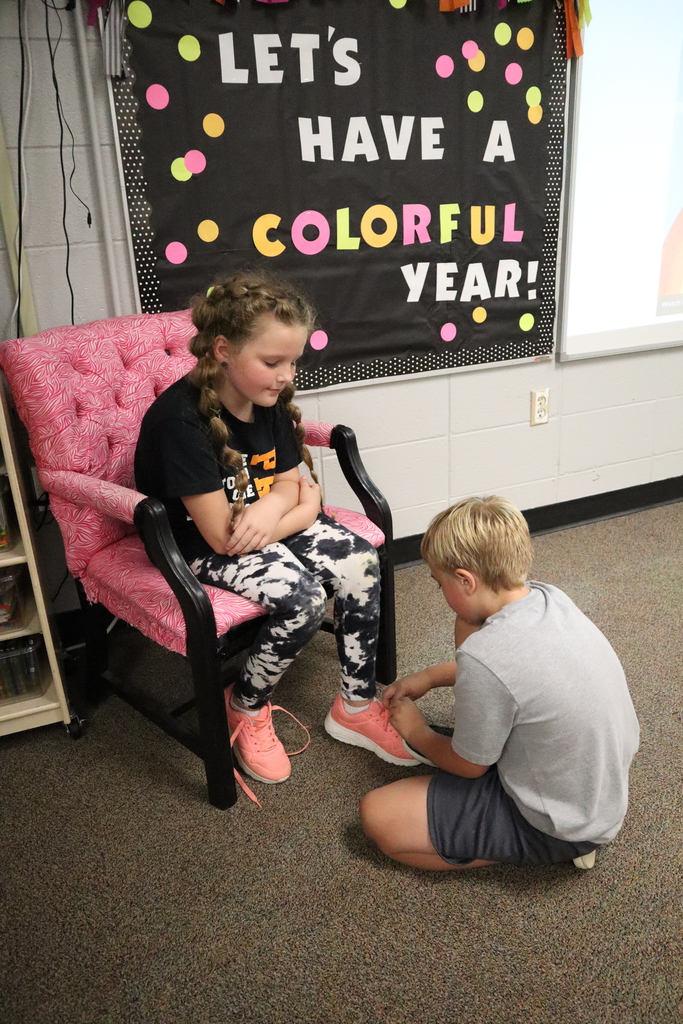 Have you purchased your 2022-2023 Yearbook, yet? This year we will be delivering the yearbooks the last week of school in May! Purchase yours for $30 (+tax) online at - bit.ly/GravetteYearbook - or send in your check to the front office made out to GDE/GUE Yearbook! 👍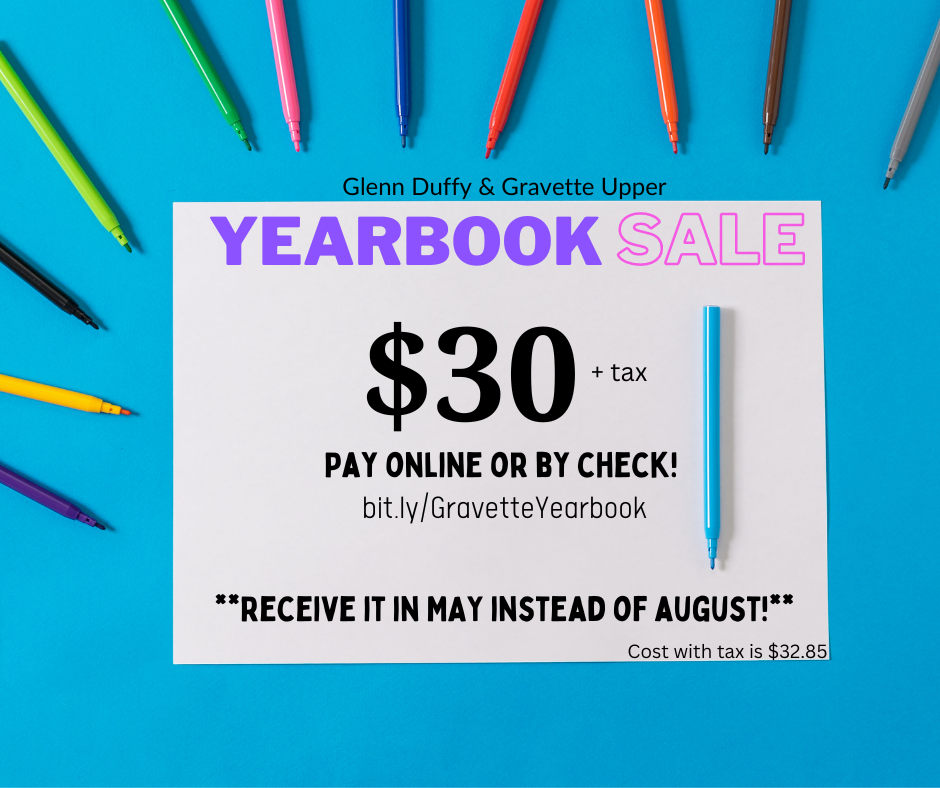 Congratulations to our GDE Student of the Week! 2nd-grader, Corey Thompson, is our winner. Some of Corey's teachers said "Corey is always on task while in my class and is a great role model of positive behavior to his classmates. While in the library he doesn't rush when choosing a book to check out. He patiently waits his turn, uses his shelf marker correctly, and searches quietly until he finds the perfect book! He is a true Lion Pride leader!" 👏 Way to go, Corey! #experiencetheroar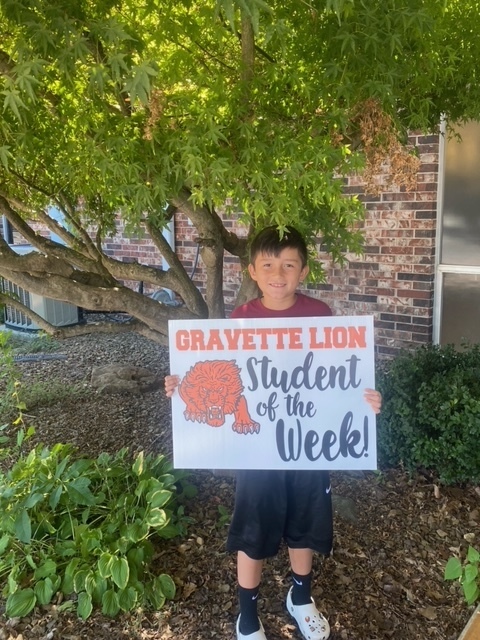 TAKE THE SUPERINTENDENT CHALLENGE!! Find Mrs. Childress at tonight's home football game and be one of the first 10 students or community members to accurately recite the district's vision statement, "We are Lion Pride! We lead the way in everything we pursue!" and receive a coupon for a free drink from the concession stand. Go Lions!

It's Gravette Music Festival Day!!! Do you like music? Do you love our Gravette students? Do you like to have fun? Come join us at the Gravette Music Festival tonight from 5-6PM in the GHS Courtyard. Free fun! Students who attend will receive a wristband for free entry to the game and the opportunity to sing the national anthem and school fight song with the GHS band and choir. It's going to be awesome!!!

Tomorrow is the BIG day 🦁 Our first HOME football game against Prairie Grove AND our Gravette Music Festival 🎶 With that said, please take a look at the parking map below! We suggest parking in the overflow or teacher lot and walking up the sidewalk to the festival. Thank you for understanding and we appreciate your willingness to work with us!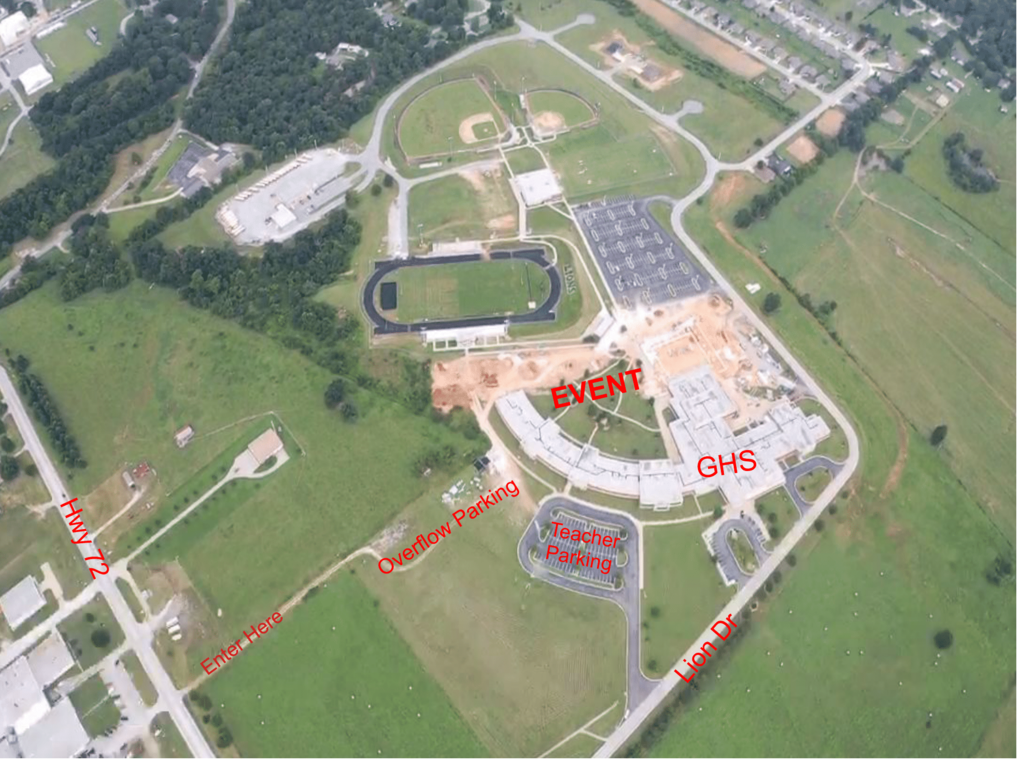 TOMORROW is the BIG day!!! Gravette's Music Festival!!! FREE musical fun for all ages. You don't want to miss it! 5-6PM in the GHS courtyard, just east of the football stadium. There will be face painting and GHS' FFA will have a petting zoo, too. Students who attend the Music Festival will receive a wristband that earns them entry into the football game and the opportunity to sing the national anthem and school fight song with our high school band and choir. Parents will need to purchase a ticket to the game. If you want to park in the area in front of the high school, we will have the southeast gate open at the stadium for easier access. We look forward to seeing you there!

Congratulations to our GDE Student of the Week! 1st-grader, Londynn Hurtt, is our winner. Coach Pittman said "She is always an excellent example of what a Lion Leader should be. She is also always trying to help her classmates & myself by tying shoes for her friends." 👏 Great teamwork, Londynn! #experiencetheroar

📅 Just a reminder, there will be NO School on Monday, September 5th in honor of Labor Day.


2022-2023 Yearbook sales have started! There will be a paper order form coming home soon with your child. If you would like to purchase the yearbook online for GDE AND GUE sales, please visit bit.ly/GravetteYearbook. If you have any questions, please contact Mrs. Youngblood!
tara.youngblood@gravetteschools.net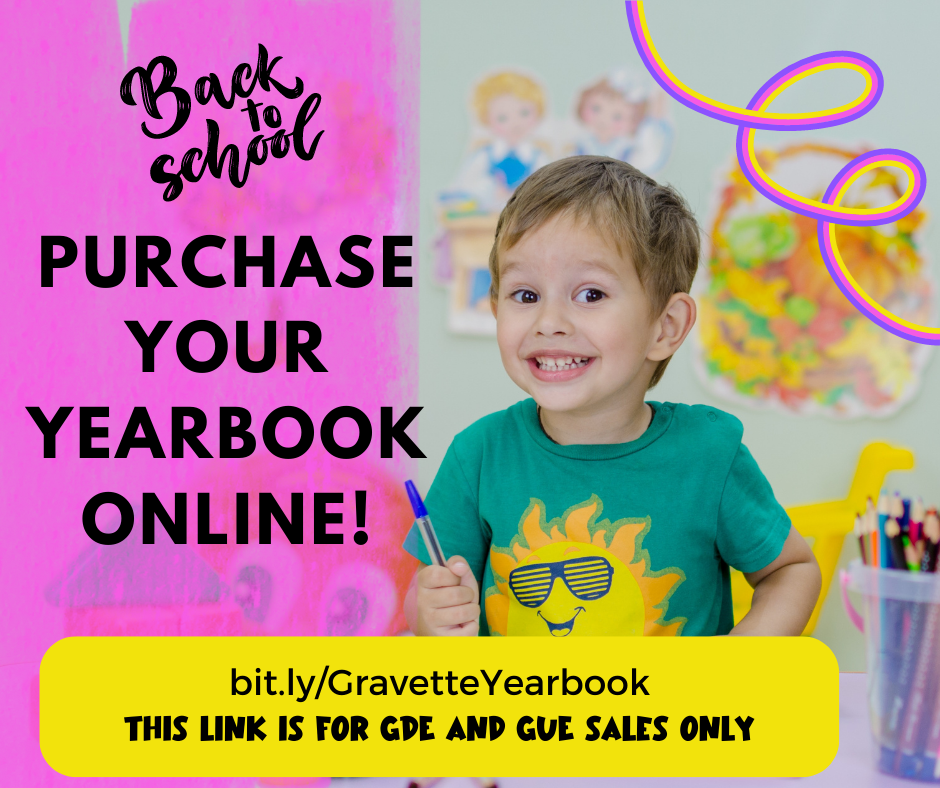 10 days until the GRAVETTE MUSIC FESTIVAL!!! Come join in the fun! Friday, September 9th from 5:00PM-6:00PM in the GHS courtyard, immediately preceding our first home football game. ALL are welcome! Students attending the Music Festival will receive a wristband that allows them to sing the National Anthem and School Fight Song on the stadium track right before kickoff. It's going to be a NOTE-able night!

Take "note"... the 10 day countdown to the big event starts tomorrow!

Congratulations to our FIRST GDE Student of the Week! 2nd-grader, Lucas Carson, is our winner. We are SO proud of you 🎉 One of Lucas's teachers stated, "Lucas made great choices in the library this week. He followed all of our "Rug Rules" without having to be reminded. He didn't let others distract him from paying attention and raised his hand each time before speaking. When the class had STEM time, Lucas was waiting patiently until his STEM kit was placed at his table where he quietly played with his table friend. Lucas is a great example of LION PRIDE!" #experiencetheroar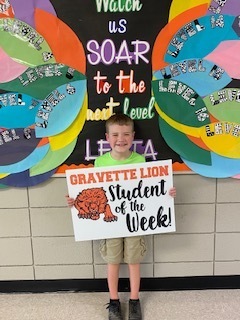 In honor of 'National Dog Day' 🐶 Say hello to Principal Brecheen's dog, Tilly! She is a registered therapy dog and LOVES coming to see our Lions. Mrs. Sisemore's 1st-grade class snagged a class picture with sweet Tilly girl 💕 #experiencetheroar

When Ms. Martin's first graders were asked, "Wow, you all look so big and grown! There's no way you all could be first graders?!" Ian spoke up and said "Well, in like a few months I'll be an adult. Most of us are going to be turning 7 this year. So that could be why we look so big." Don't blink, parents. According to Ian, you'll have adults in no time! 🤣

As the second week of school is underway, Mrs. Davis's 2nd-graders are focusing on creating good habits! ✔ It looks like they are already off to an AWESOME start. Look at those listening ears, focused eyes, and calm hands. Great work, Lions! #experiencetheroar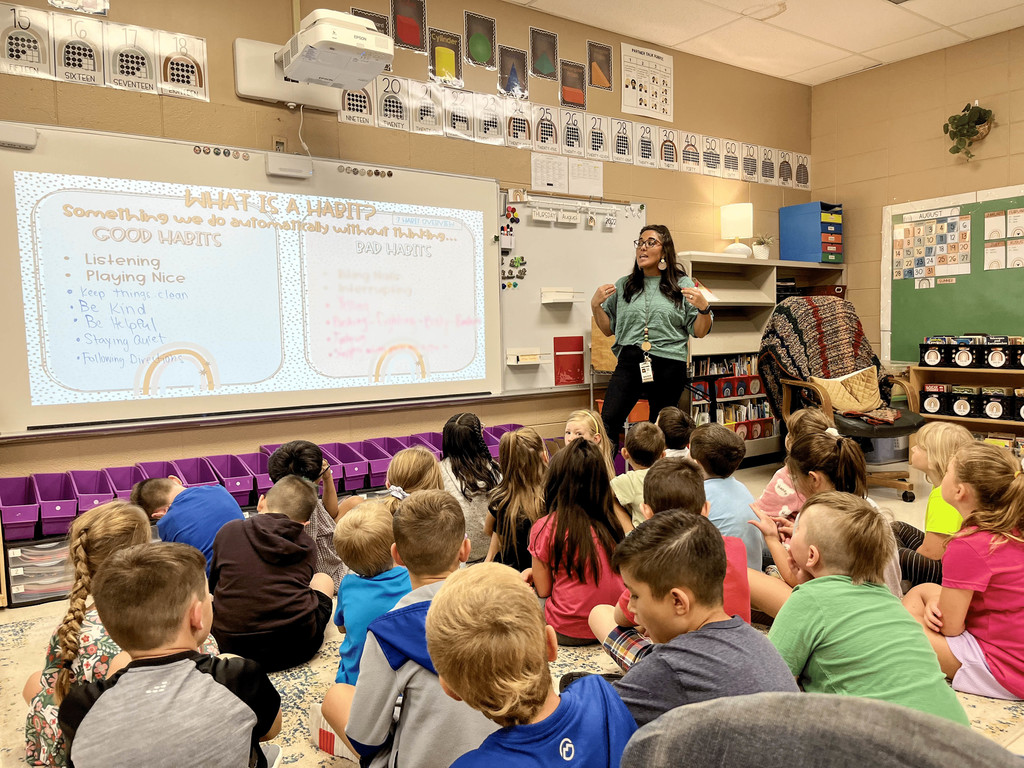 16 days until the BIG EVENT!