THERE WERE DINOSAURS IN OUR HALLWAYS....wait, silly us! It's just our Kindergarten students lining up and measuring to see how long an actual dinosaur would be. How many Kindergarten students do you think it took?? Interactive learning helps get all the wiggles out. Keep moving and grooving Kindergarten! #experiencethepride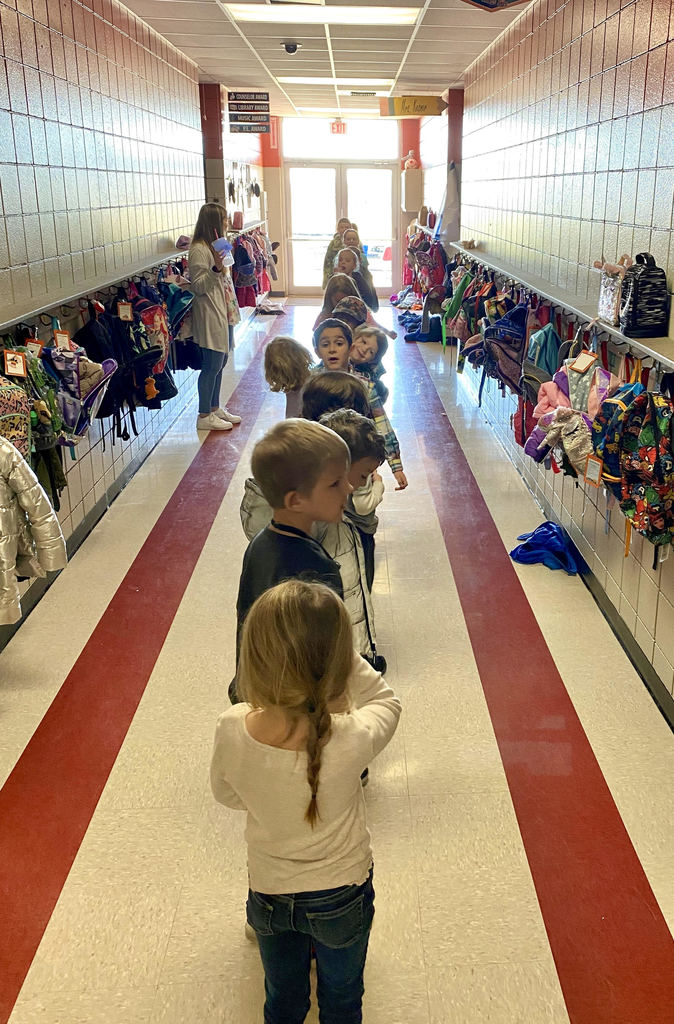 CONGRATULATIONS to our 3rd quarter G.R.A.N.D student - Kindergartener, Ashton Head! Two representatives from Grand Savings Bank presented Ashton with a goodie basket and a yard sign. Ashton's parents, baby brother, grandparents, and baby cousin got to sneak in some pictures too 🧡 We are SO proud of you Ashton. #experiencetheroar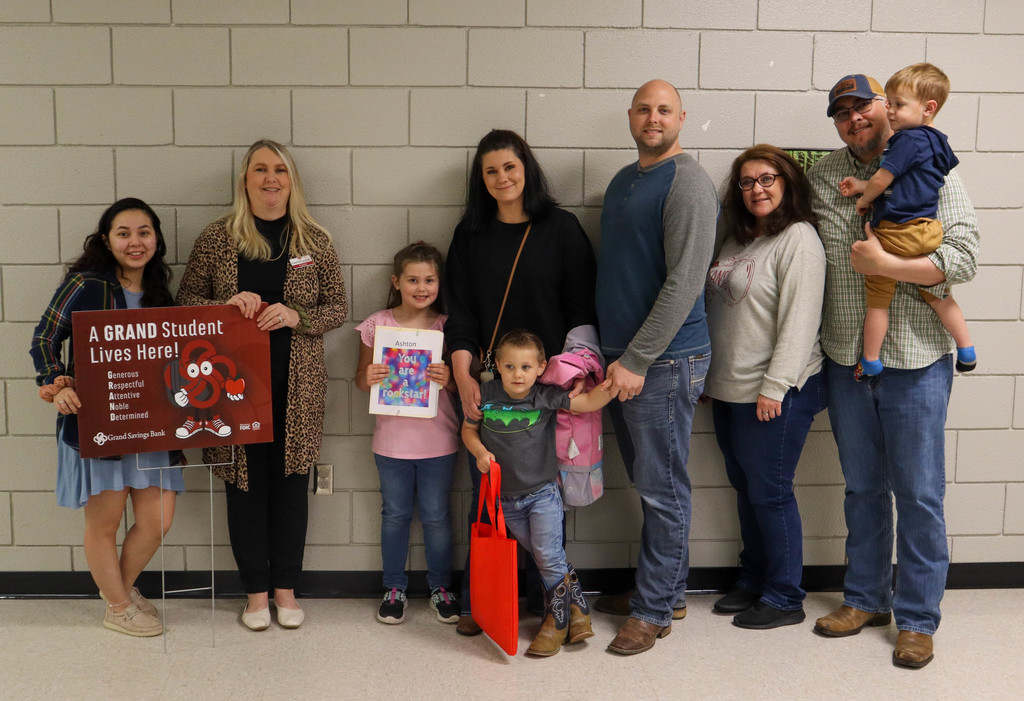 💰 Ms. Suski's 1st-grade class is beginning their study of coins and their values! They started by recognizing and sorting pennies, nickels, dimes, and quarters. Great job students!! #experiencetheroar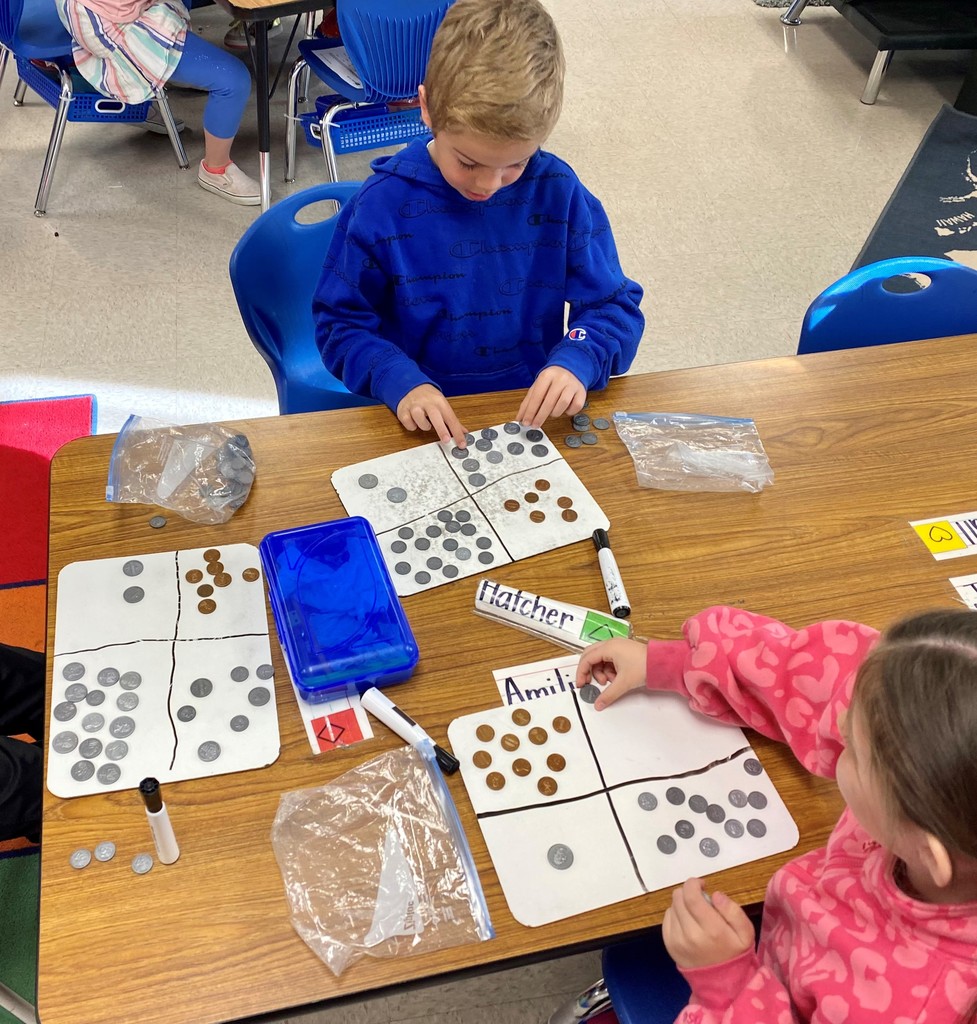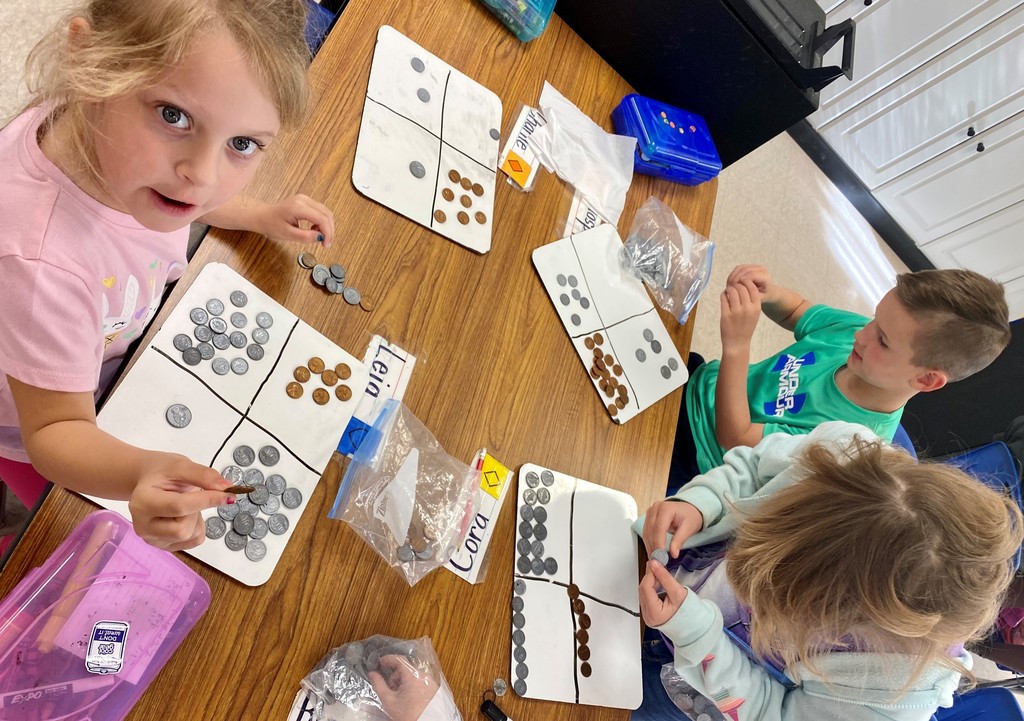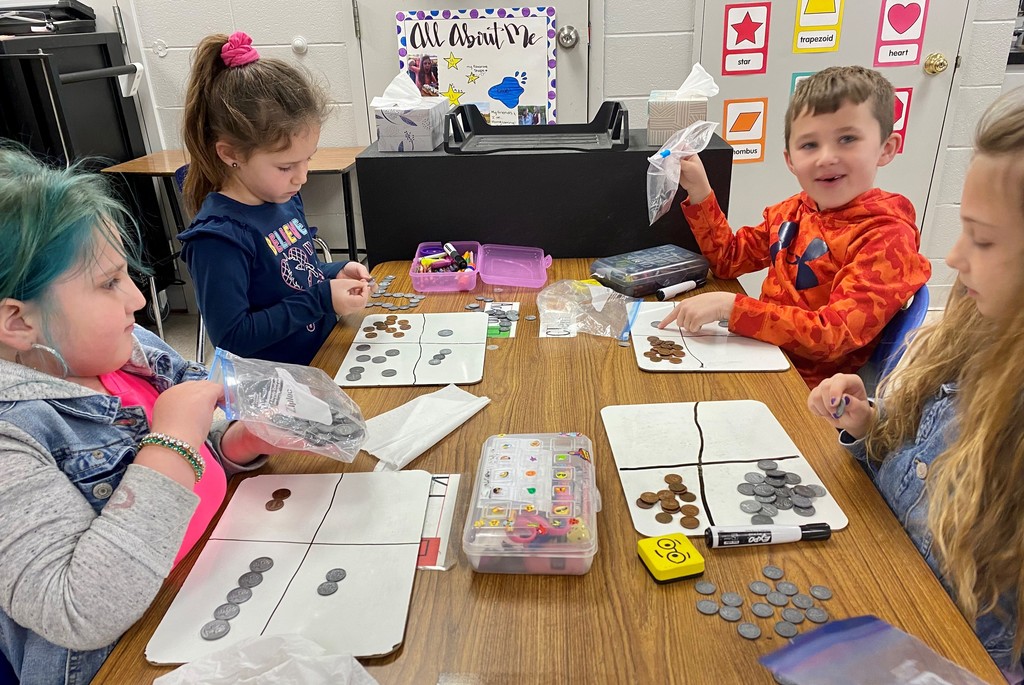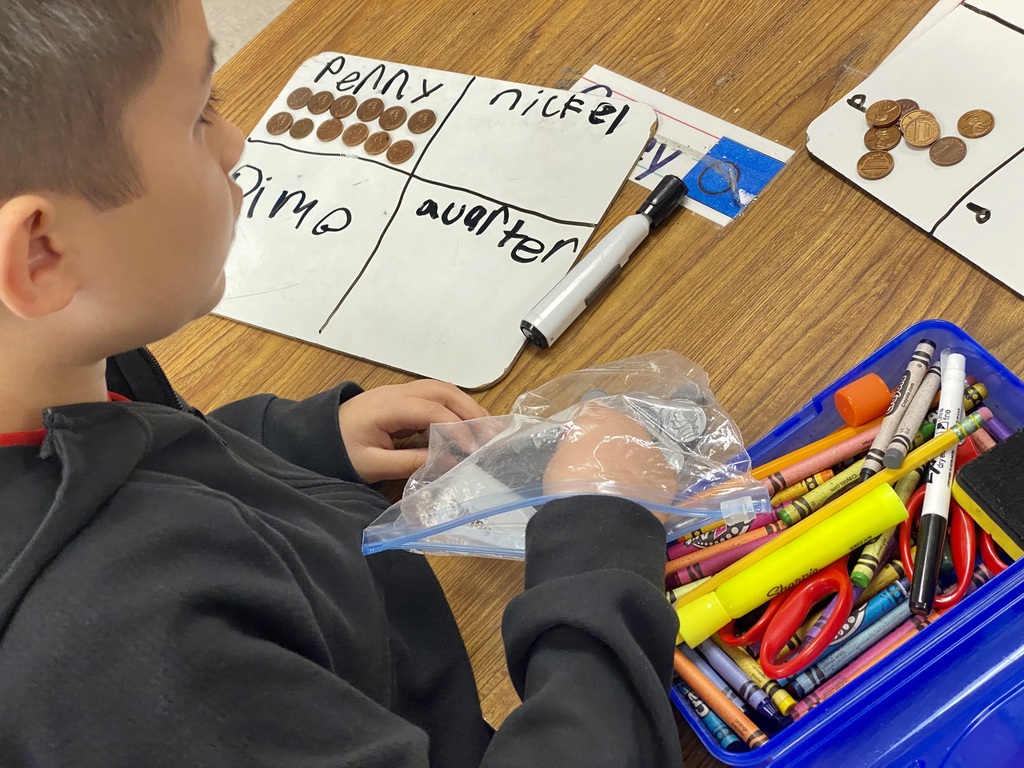 It looks like GDE students could say "the cold never bothered me anyway". 1st graders used FROZEN balloons to explore their senses. Learning is so fun! Keep exploring, Lions!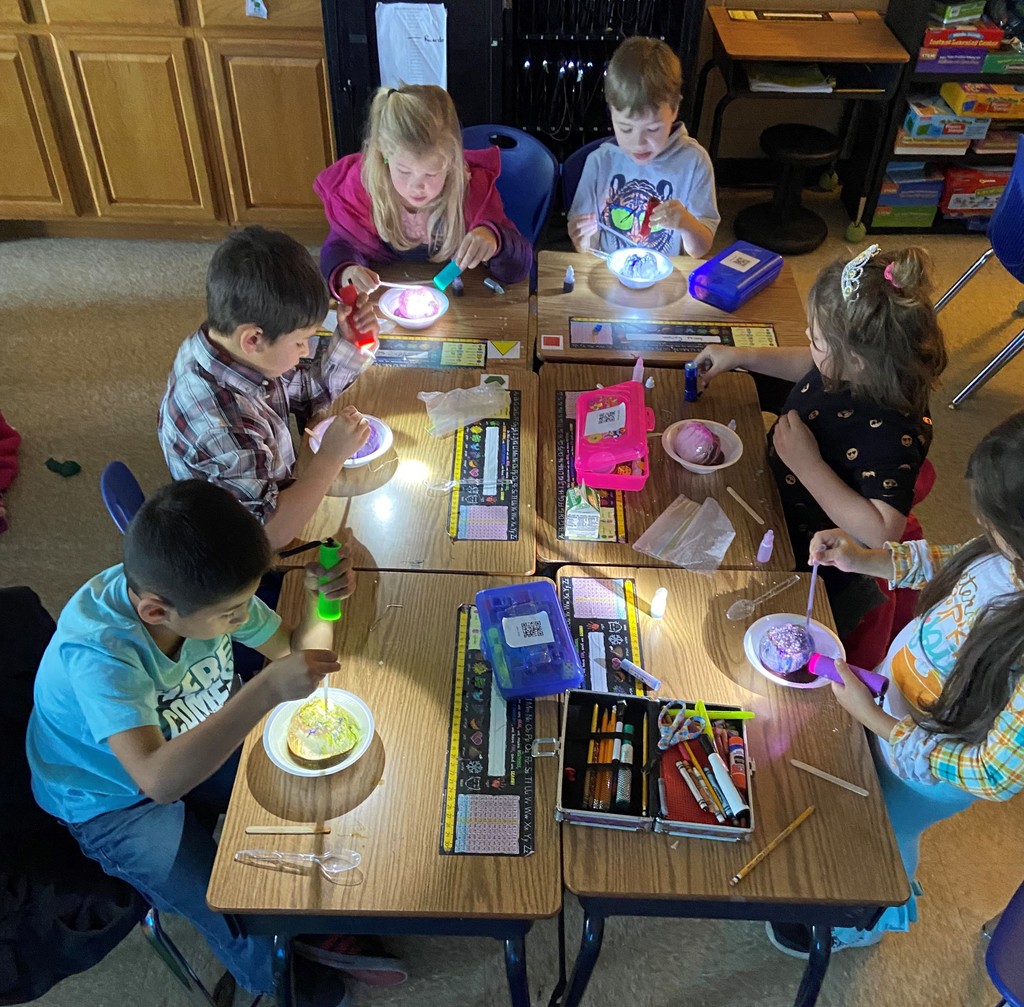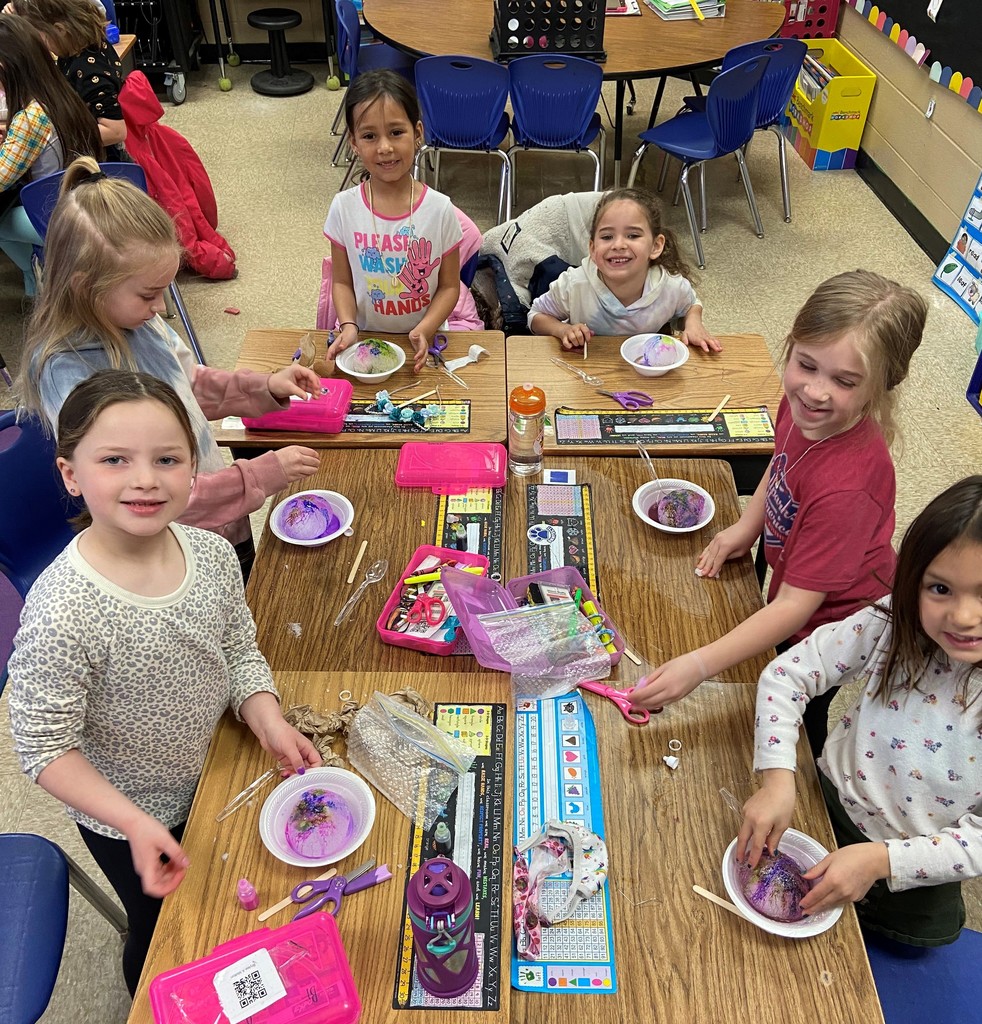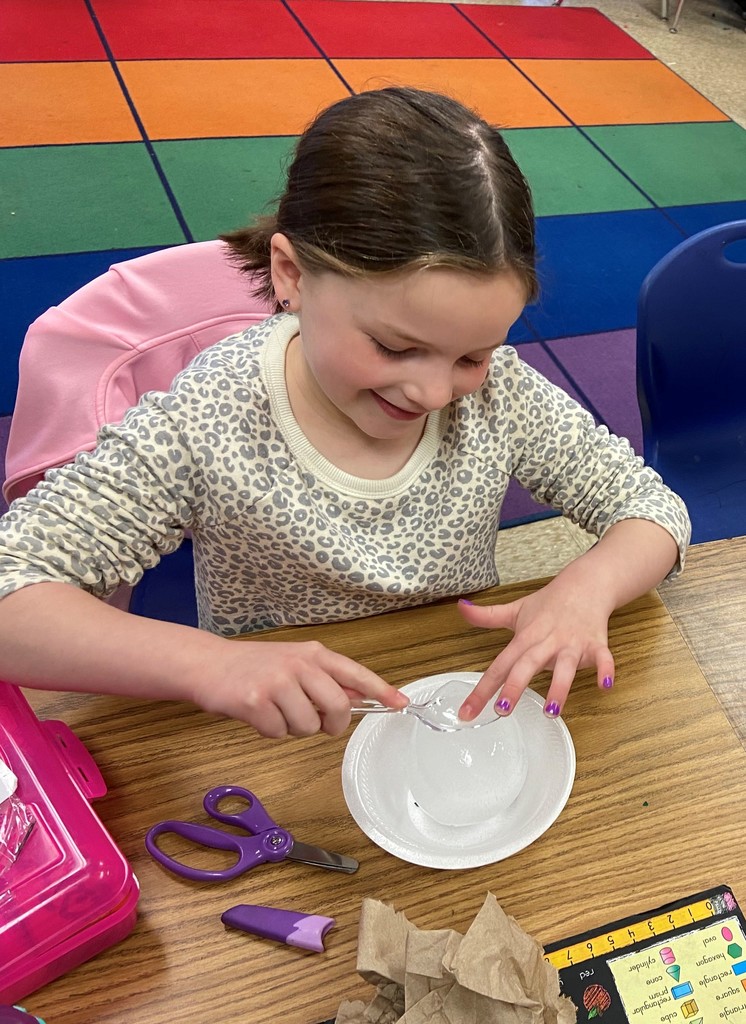 Throwback Thursday to our random snow day in the middle of March. Hope you all are having a great Spring Break! 🦁

Spring Break has GDE students SO excited they are going cross-eyed! 😵 Have a great week, Lions! #experiencetheroar

🐱‍🐉Mrs. Norberg's kindergarten class recently learned about the wondrous world of dinosaurs. One of the many stations that could be explored was the fossil station. These paleontologists loved digging up hidden mysteries!! #experiencethepride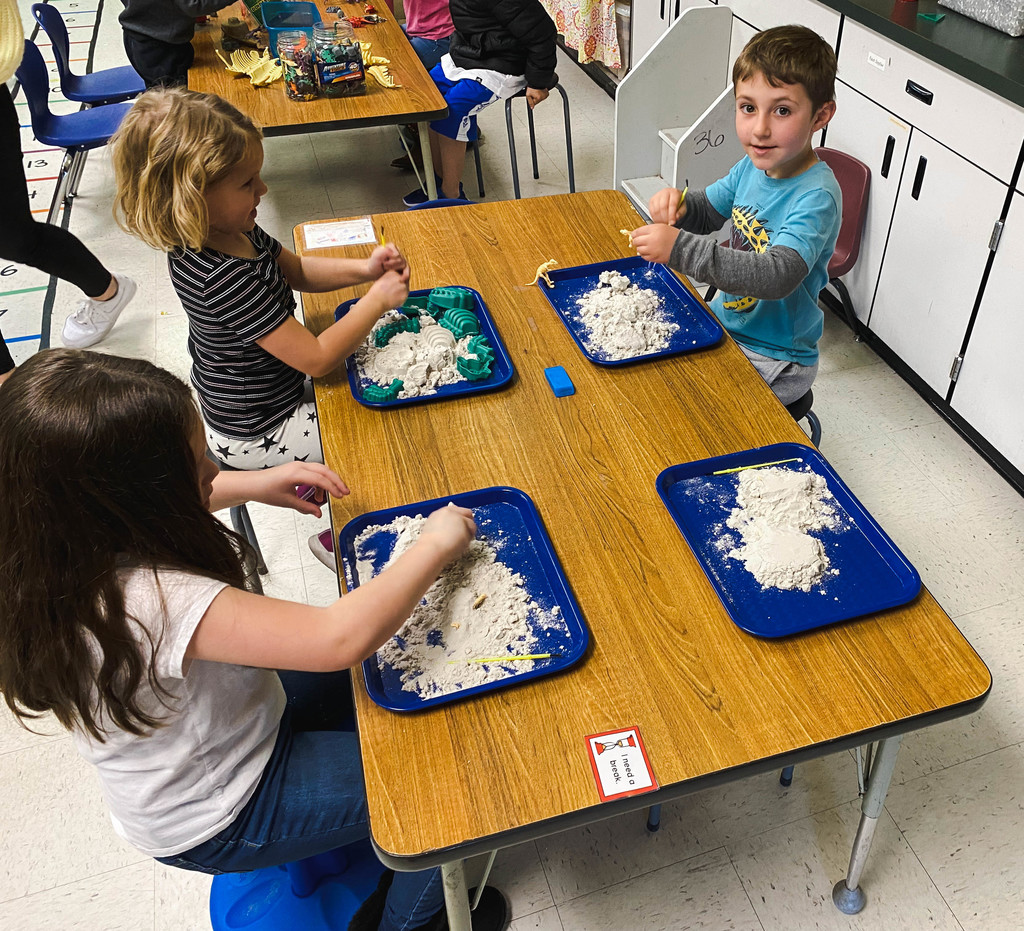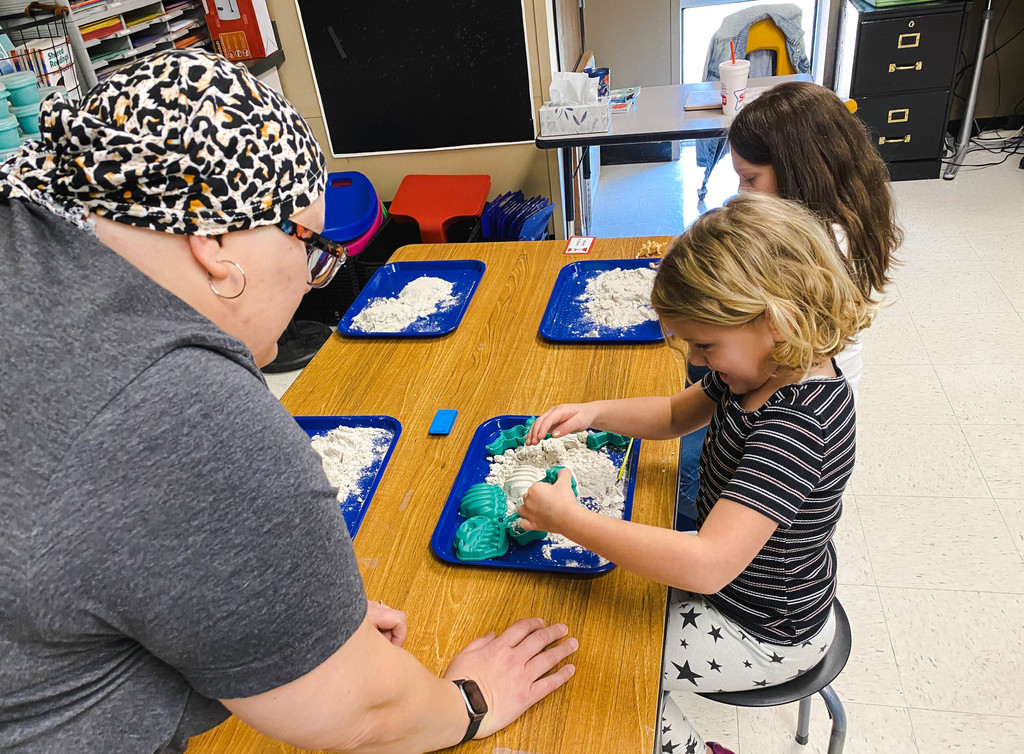 REMINDER ❗ Parents, tomorrow is PAWS dress-up day. The theme is "workout wear". 🤸‍♀️ Bust out those sweatbands and tube socks!

It's a wrap! 🎉St. Patrick's Day 2022 at GDE was a SUCCESS. Thank you to Mrs. Nall and Ms. Baker for your enthusiastic Irish jig! #experiencetheroar

The St. Patrick's Day's activities continue! Over at Mrs. Cradduck's kindergarten class, they made leprechaun traps! 😲 And if we jump to Mrs. Suski 1st graders, they learned that sunlight and water work together to make a rainbow! 🌈 #experiencetheroar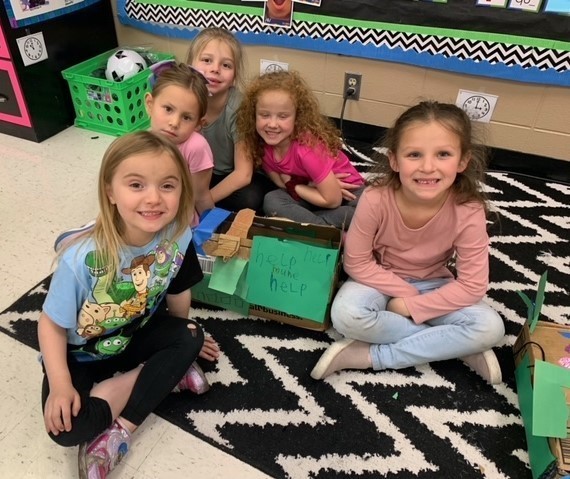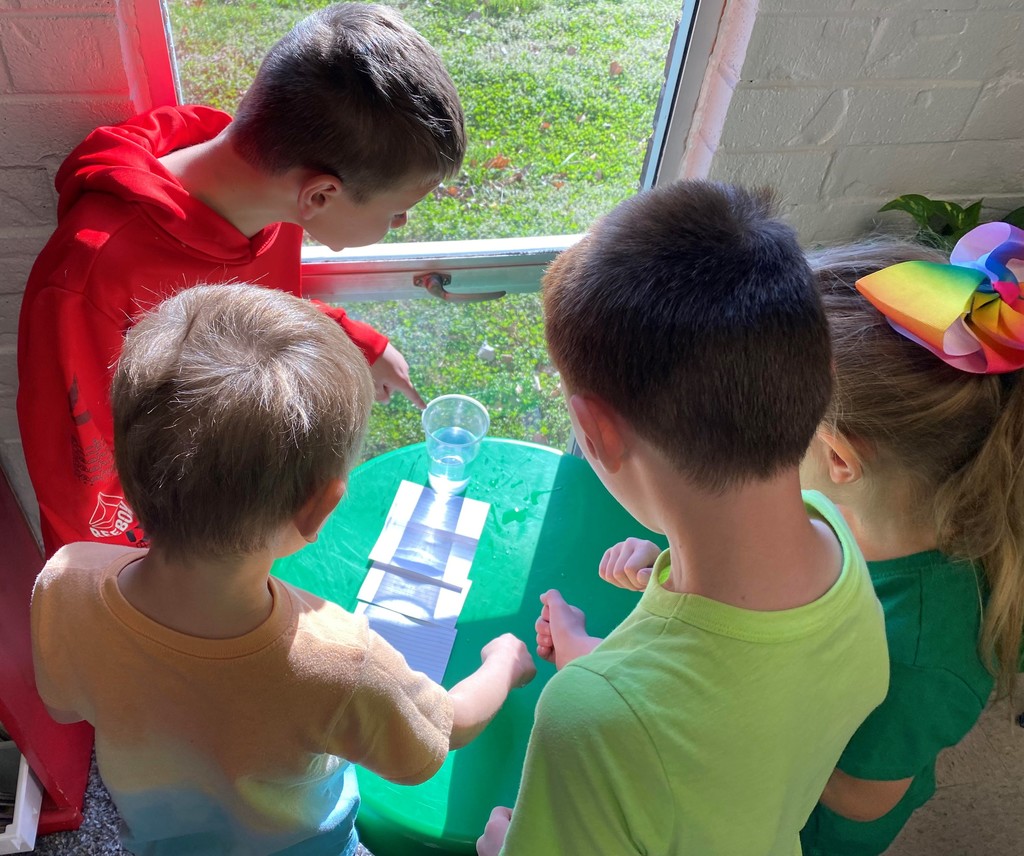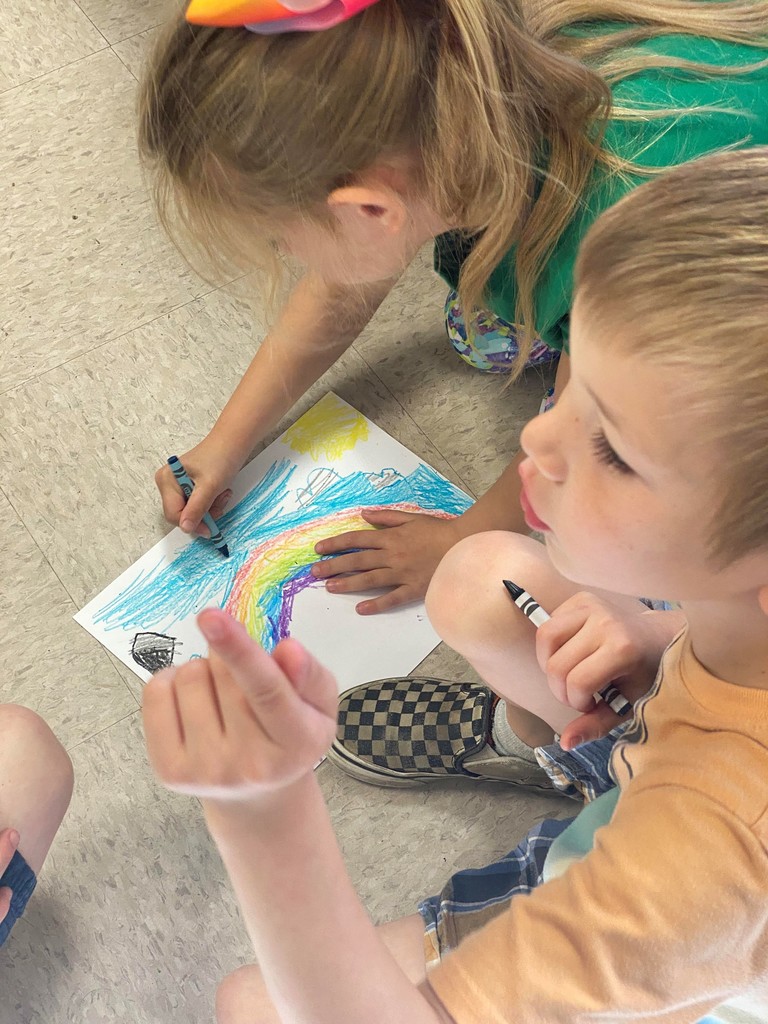 It looks like the St. Patrick's day leprechaun visited Miss. Phillips kindergarten class today. He left a trail of gold glitter behind! ✨🍀 Her students learned all about graphing today while using skittles! Yum! #experiencetheroar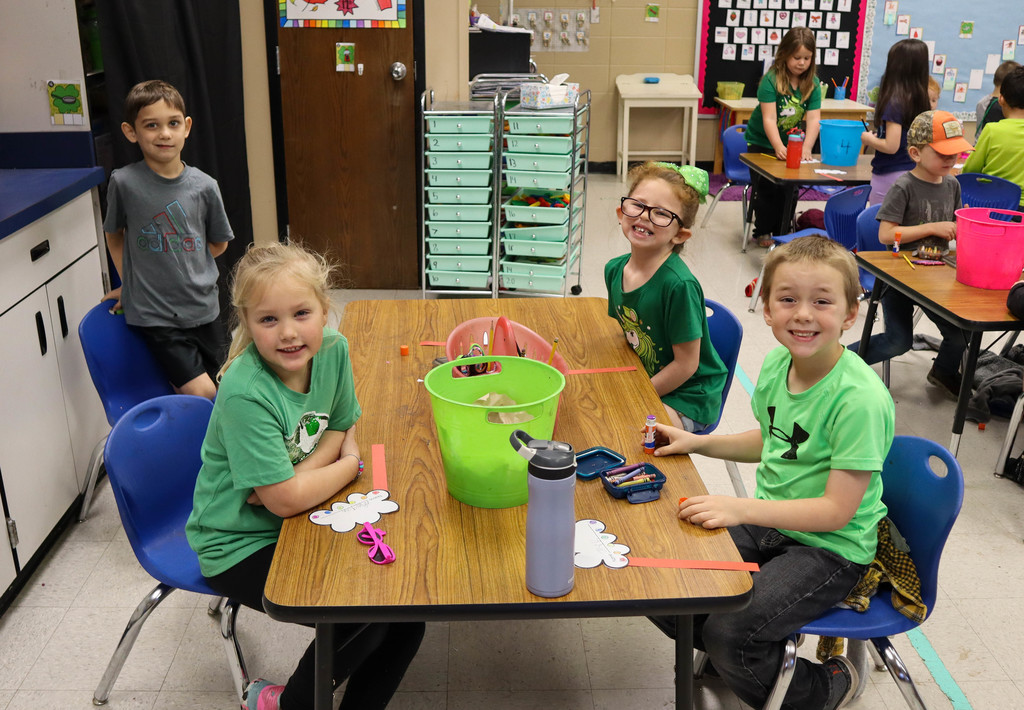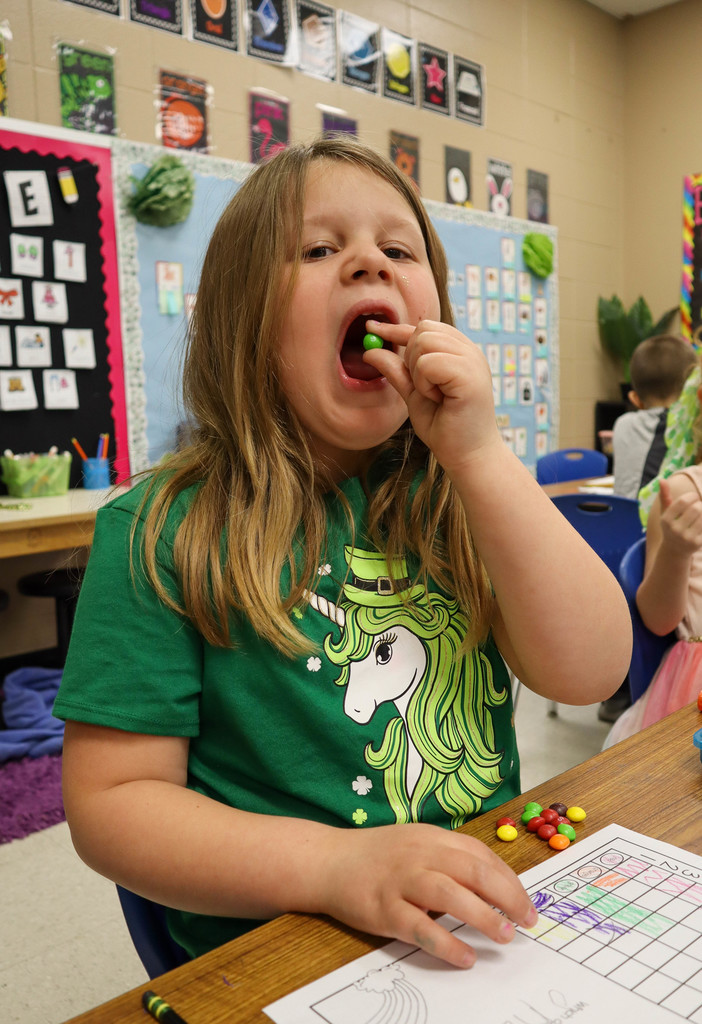 🎩 Miss. Bayley's kindergarten class cracked the code using their addition and subtraction skills to find the pot of gold - all while wearing their leprechaun top hats 🍀 #experiencetheroar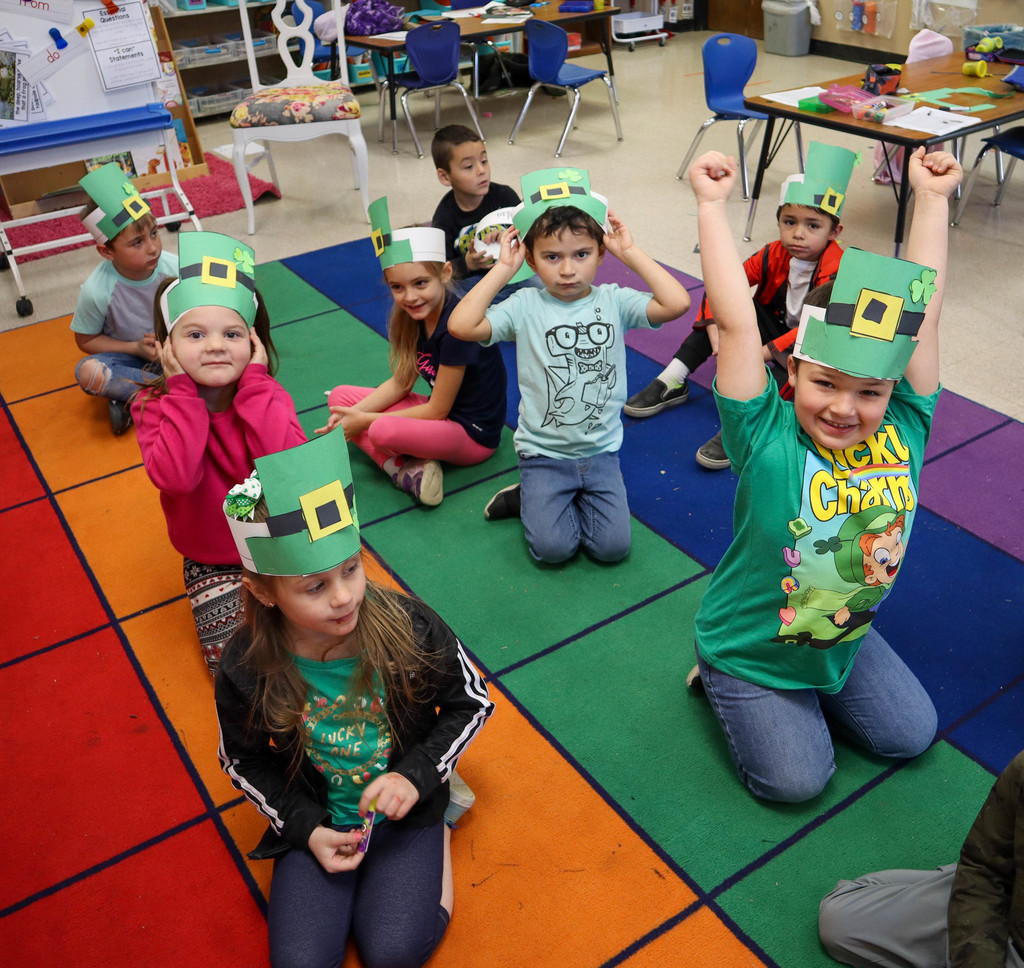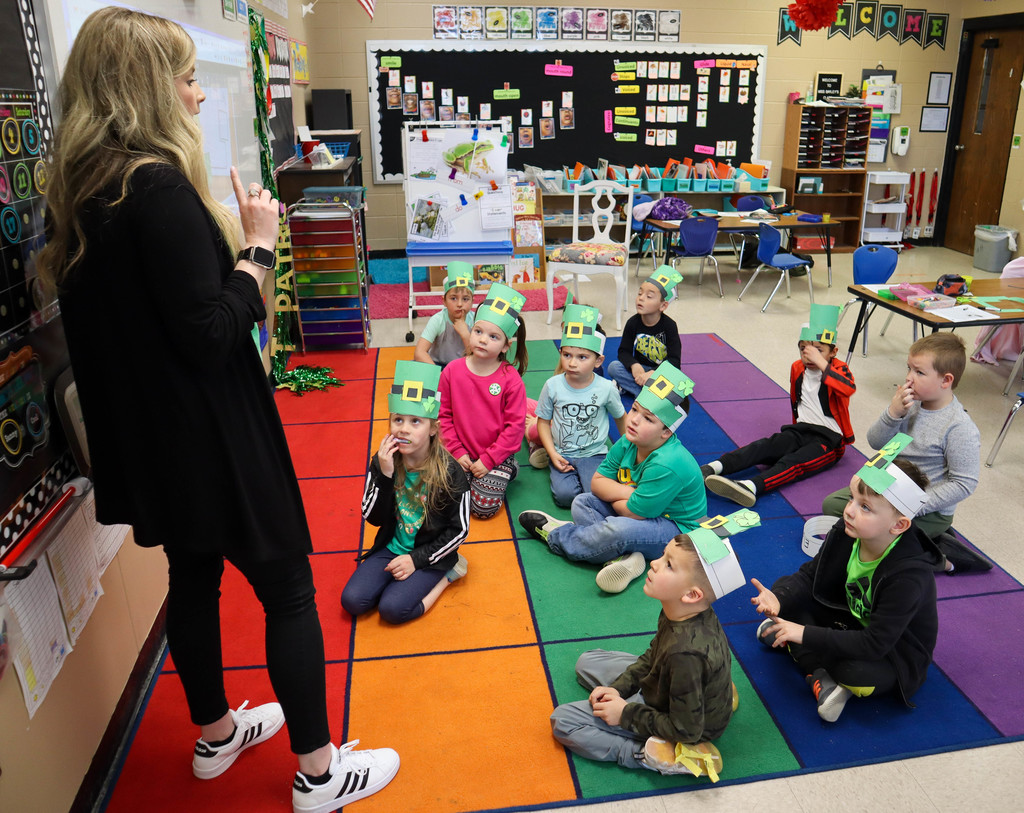 How St. Patrick's Day makes GDE students feel 🤪🍀 #experiencetheroar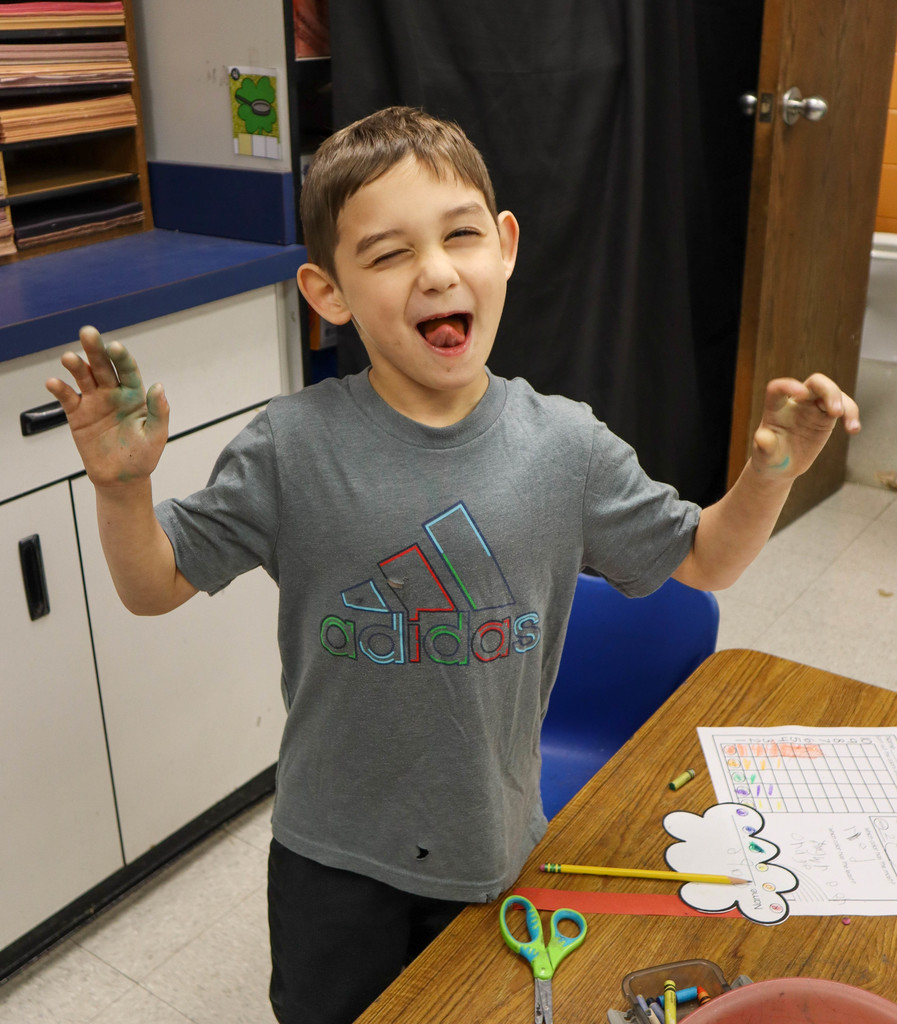 🔆REMINDER! This Sunday the 13th is Spring Forward. Make sure to set all your clocks 1-hour ahead and get plenty of sleep, Lions!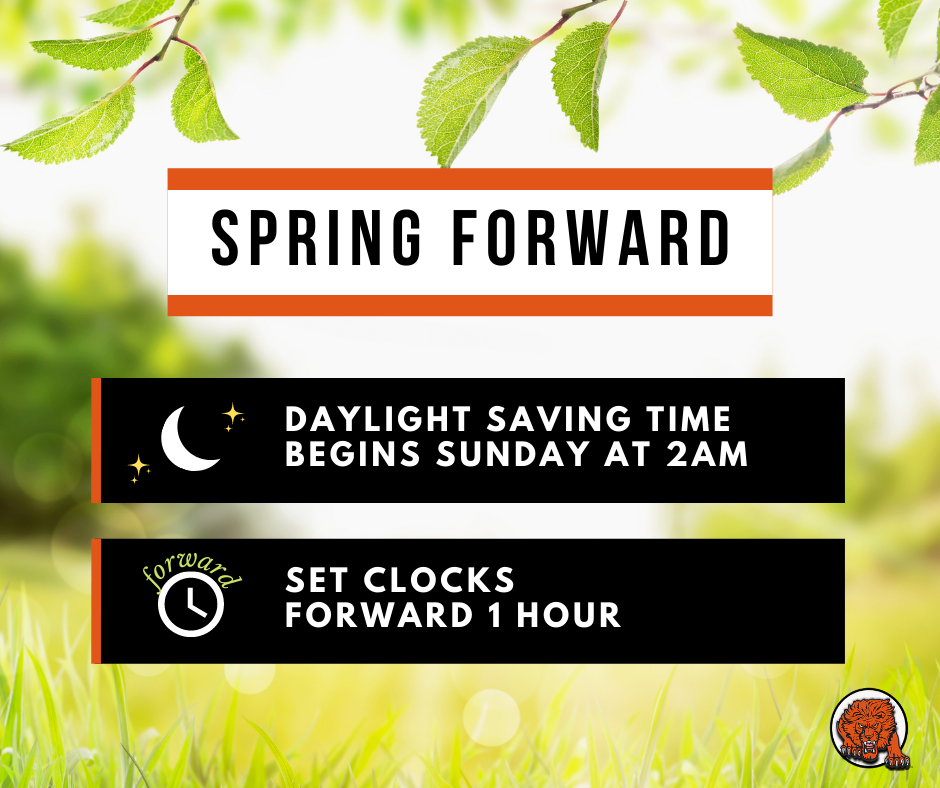 STUDENTS & PARENTS: Today, March 11th, will be an AMI Day for the Gravette School District.

Last night was Glen A. Duffy Elementary Art show at Gravette's Civic Center! Mrs. Brown did a phenomenal job showcasing her talented student's self-portraits. As Students and loved ones walked through the rows of art, they ended at a table that stated "I am...". Mrs. Brown had her students write down how they viewed themselves. Words like "adventurous, bright, great, brave, able, and courteous" and many more adjectives decorated the poster. Great job Duffy Elementary Students! Keep up the positivity!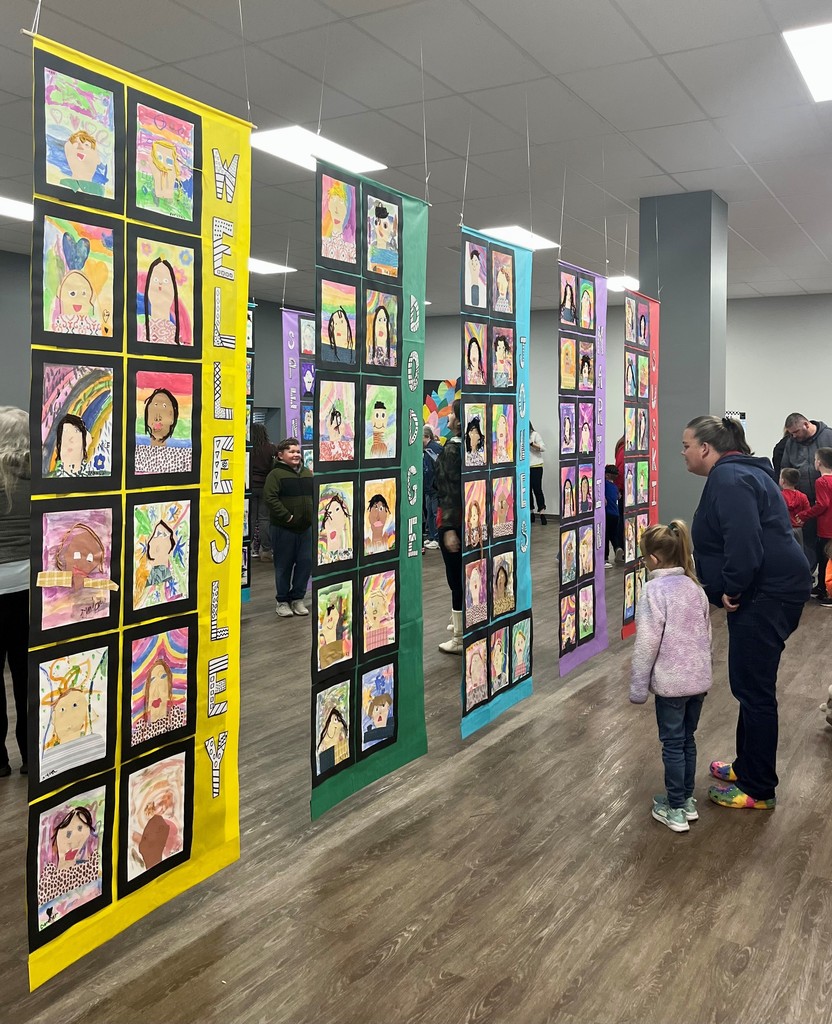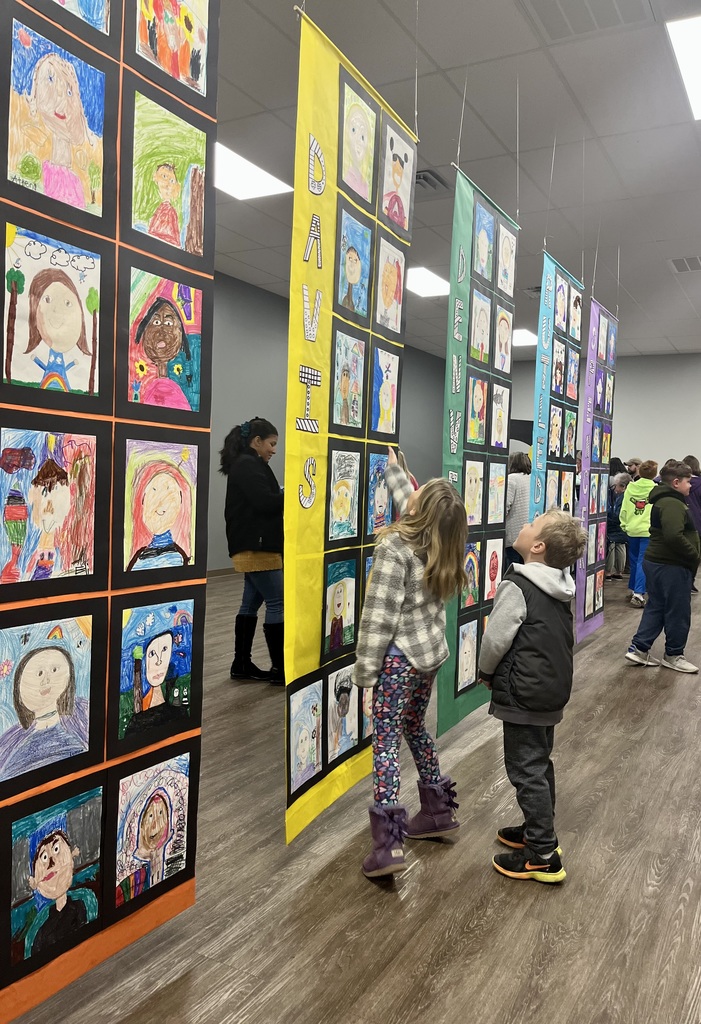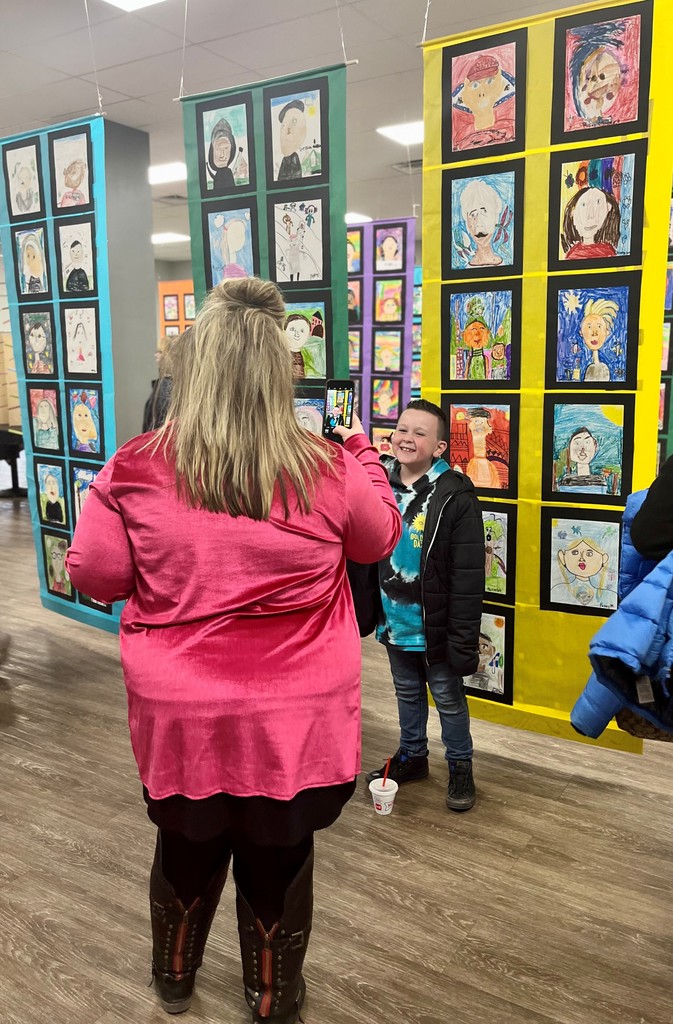 Monday, February 21st is President's Day. There is no school for students on Monday.