ATTENTION PARENTS ‼ Please make sure that if you ordered a Graduation DVD to go pick it up in the GDE Office BEFORE THE END OF THIS WEEK. Feel free to call the GDE front office to coordinate. Thank you!

School may be out, but that doesn't mean we stop celebrating our awesome GDE students! Congratulations to our 4th quarter G.R.A.N.D student - Hoang (Den) Huynh! Two representatives from Grand Savings Bank presented Hoang with a goodie basket and a yard sign. Hoang's dad and younger brother got to come celebrate with him 🧡 We are SO proud of you Hoang. #experiencetheroar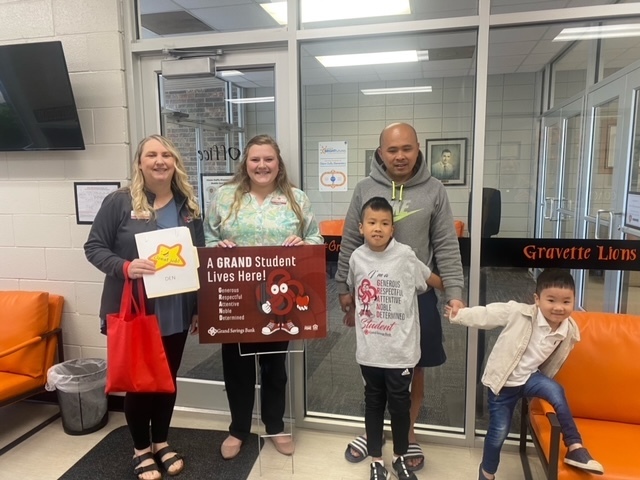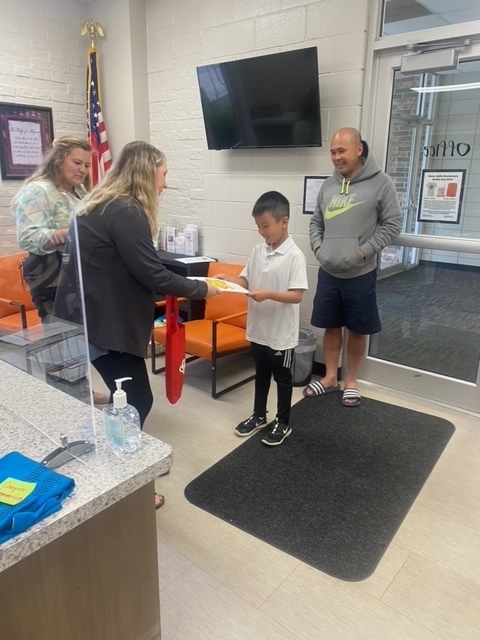 SCHOOLS OUT 🎉 Have a GREAT summer, Lions 🦁 See y'all in the fall! #experiencetheroar

Looks like Mrs. Suski's 1st-graders are keeping busy these last few days of school! Summer's almost here!! 🌞 #experiencetheroar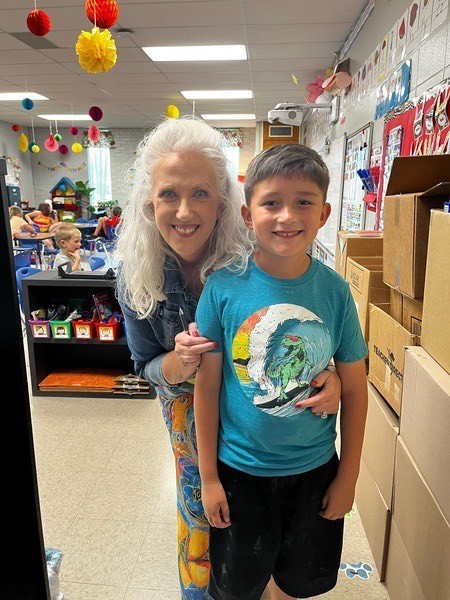 Here at GDE, we like to celebrate WINS both in and out of school. Today's win is all about our School Resource Officer, Josh Crane. Officer Crane was recently promoted to Corporal 🥳 Thank you Officer Crane for keeping not only our students safe, but also our community!! 🧡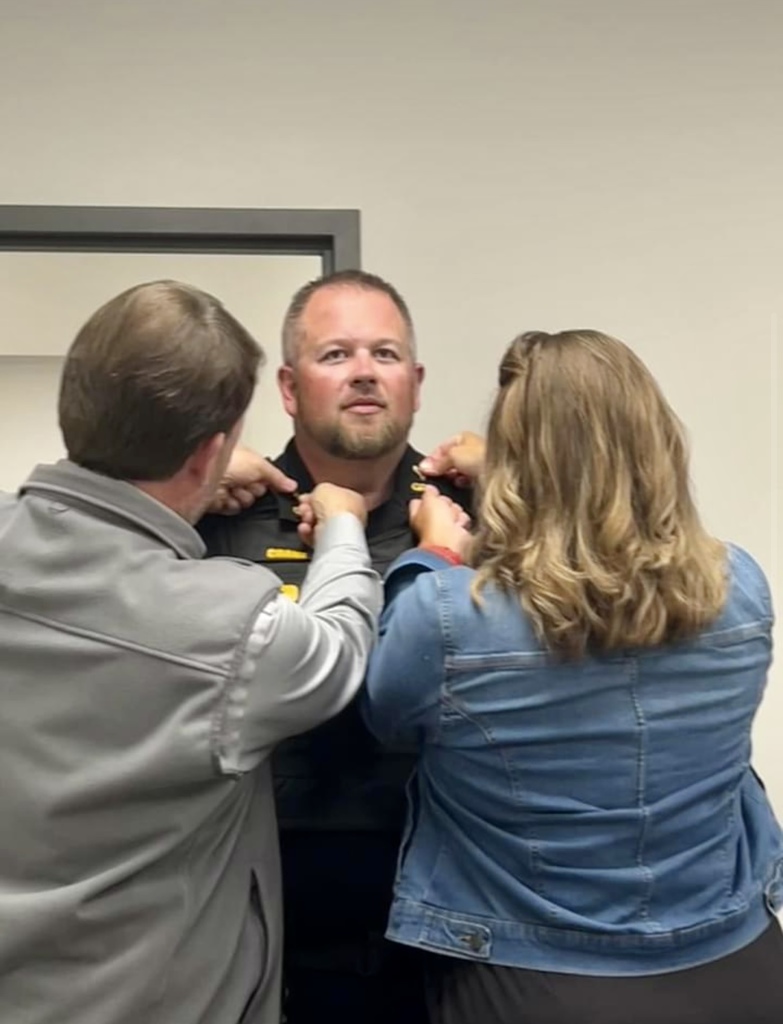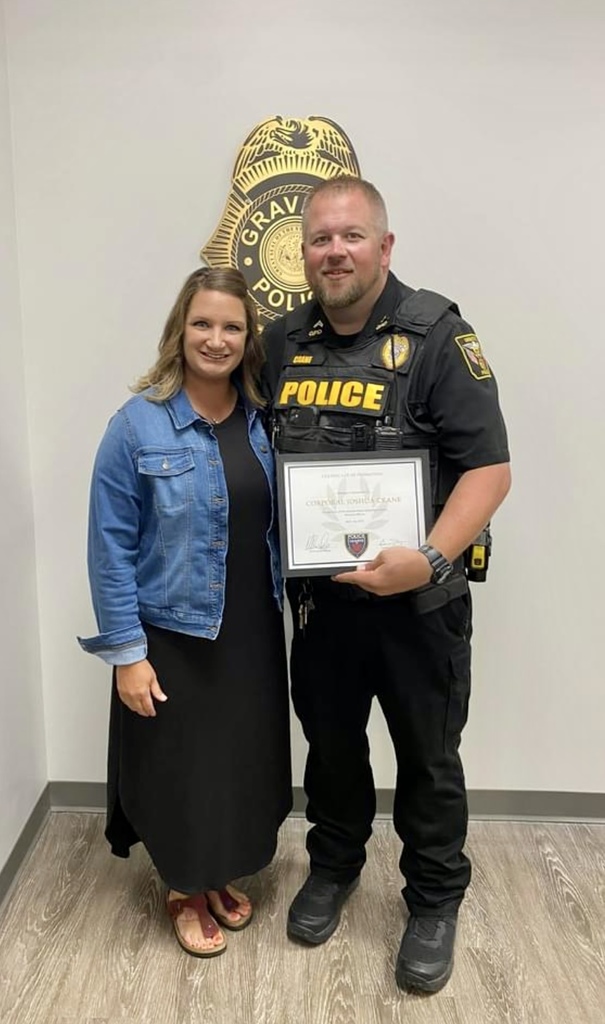 ATTENTION PARENTS! Gravette Public Library is gearing up for its Summer Learning Program. This summer's theme is Oceans of Possibilities, and registration opens through the ReadSquared app starting June 16th. Parents, you can also call the library at 479-787-6955 to register. It is for ages 3-12 and it's FREE! Each week will have a specific theme, a special presenter, and hands-on STEAM activities. Children can earn brag tags and beads as well as incentives for minutes read!

Sometimes you have to get a new angle on things to see the full picture! Mrs. Hendricks is the best storyteller 🧡 #experiencetheroar

Last week, Mrs. Sanders's kindergarten class celebrated that there are less than 10 days until graduation with a GLOW PARTY!! 🎇 #experiencetheroar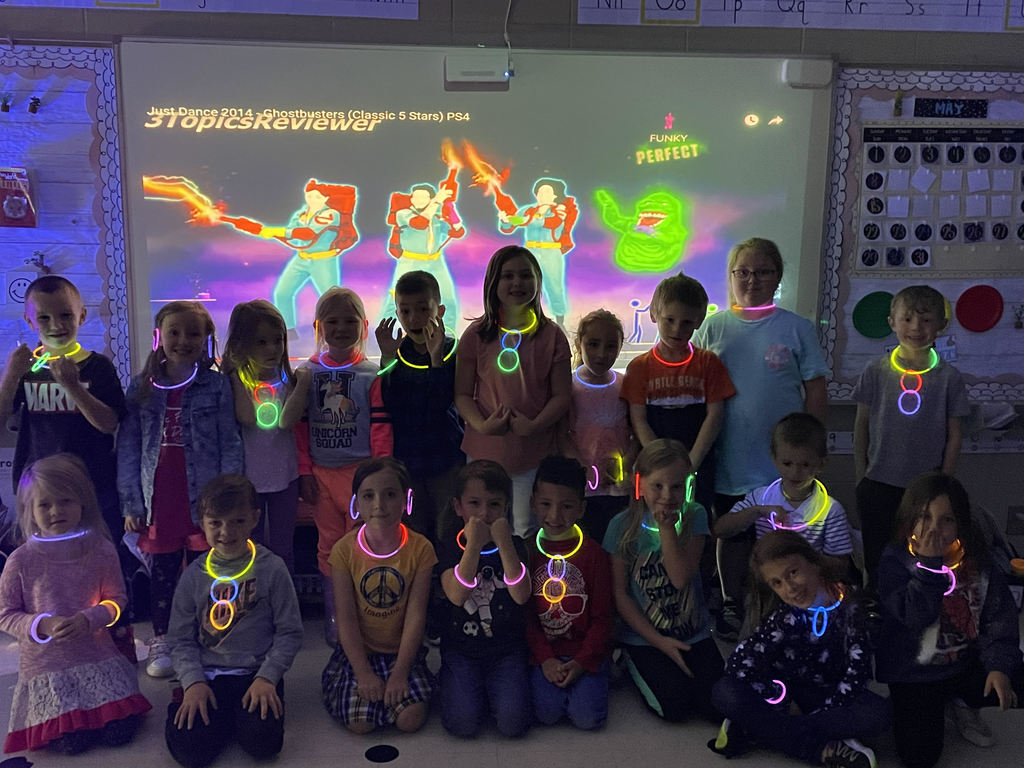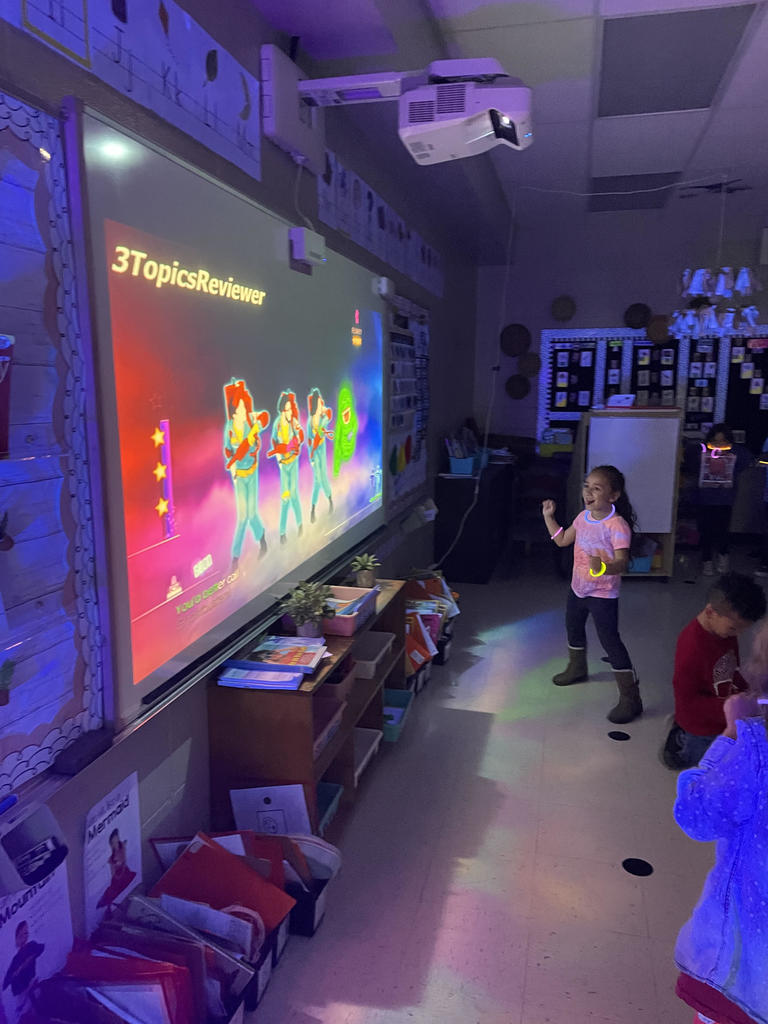 Our teacher appreciation week was "Survivor" themed 🌴Teachers got to spin the wheel and receive a challenge. Congrats to our top 3 winners from the challenges this week - Mrs. Denver won 3rd, Mrs. Hendricks won 2nd, and Mrs. Rutledge won 1st. 🏆 GDE teachers know how to have fun! #experiencetheroar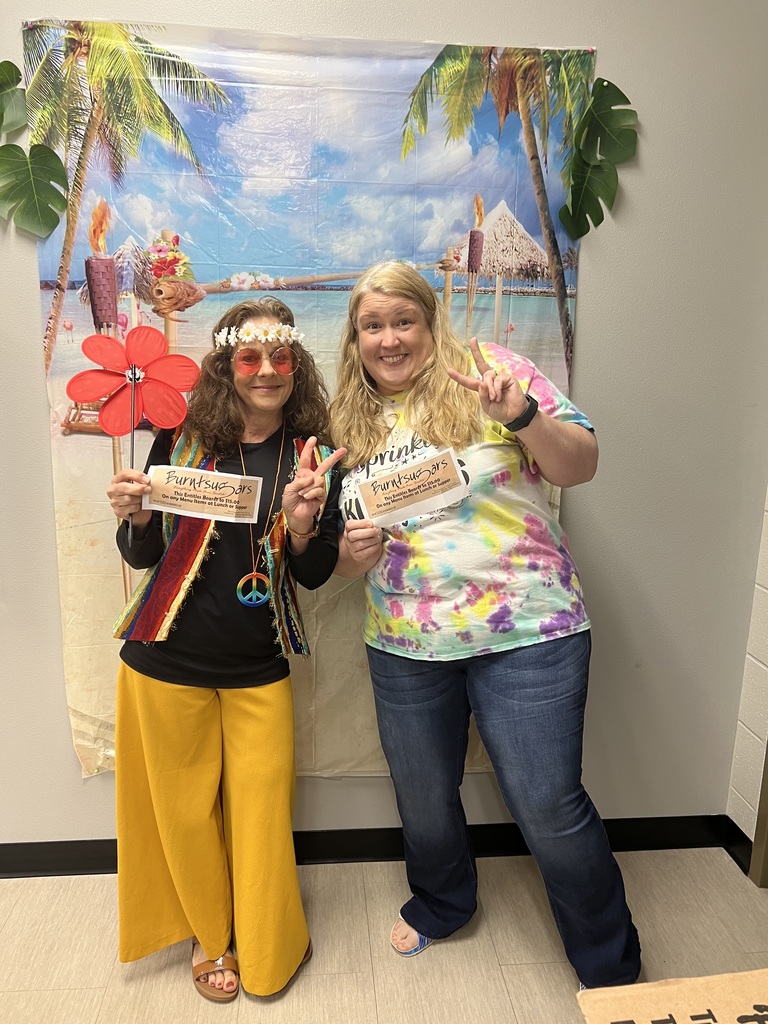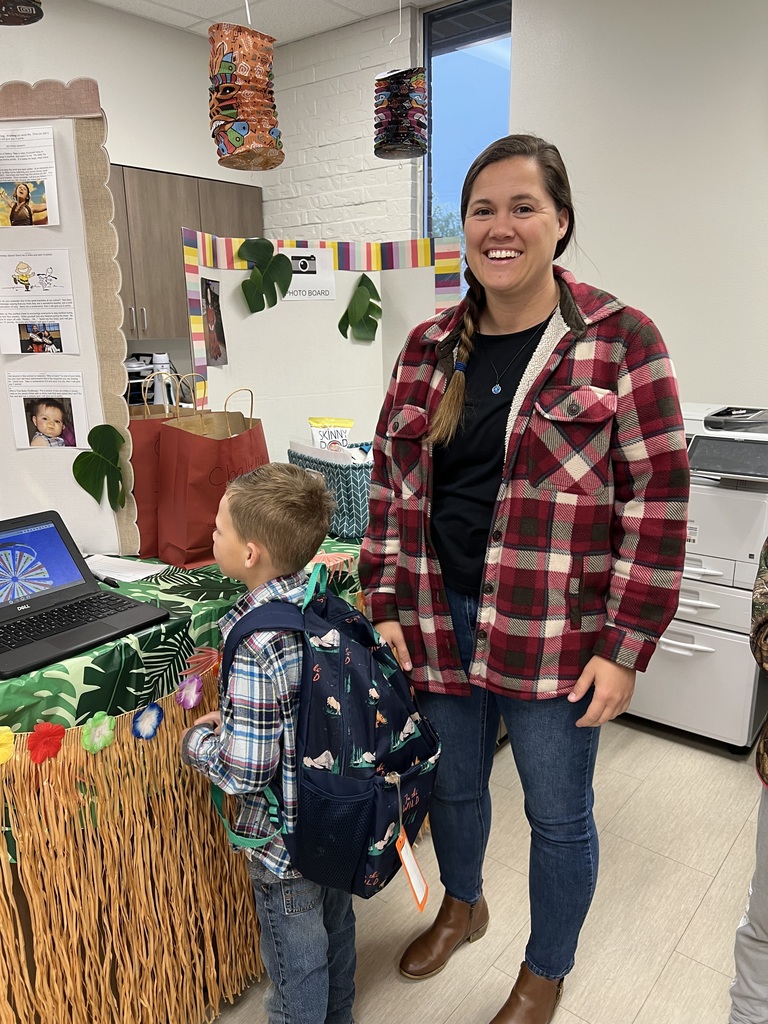 Today is also National Nurse Day 👩‍⚕️ We are thankful for Nurse Wendy who cares for our students with such a tender and giving heart 🧡 #experiencetheroar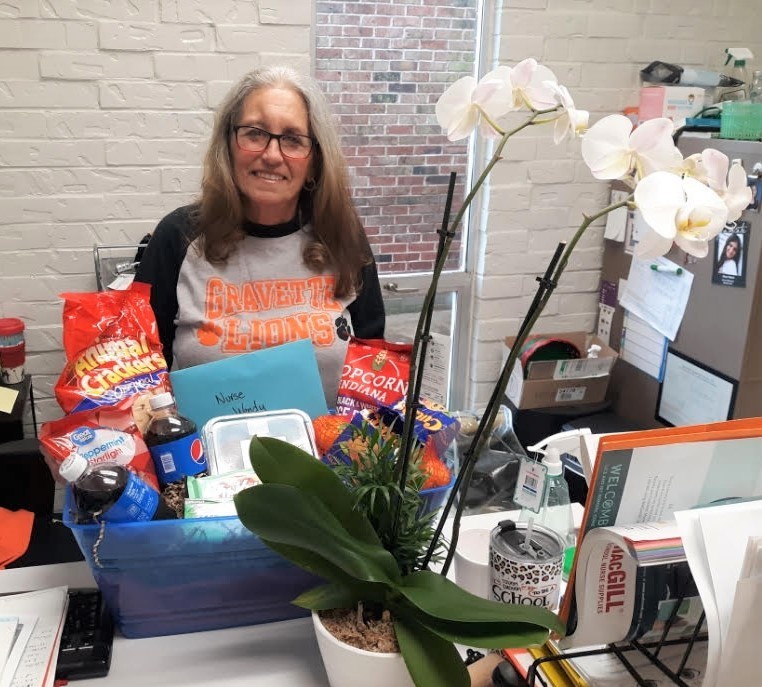 REMINDER, PARENTS ❗ GDE's Buddy Day (fun and field day) is next Friday, May 13th - mark your calendars. 📅 It's also "PAWS sunglasses & tie-dye day" too! So make sure to wear your shades & tie-dye for some extra fun. It's going to be a BLAST - rain or shine!

Last and final day of teacher appreciation week. Sonic drinks for the WIN! A huge thank you to GDE PTO for spoiling our teachers all week and letting them know that we 🧡 them BIG. #experiencetheroar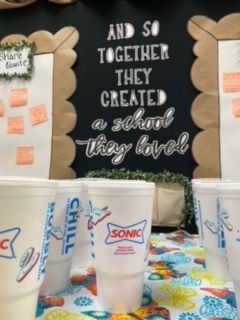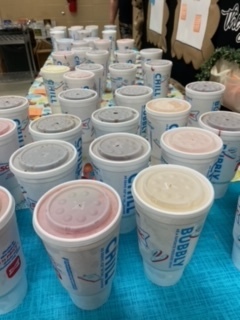 Attention Pre-K & Kindergarten parents ❗ Enrollment is still open! Details down below. 🦁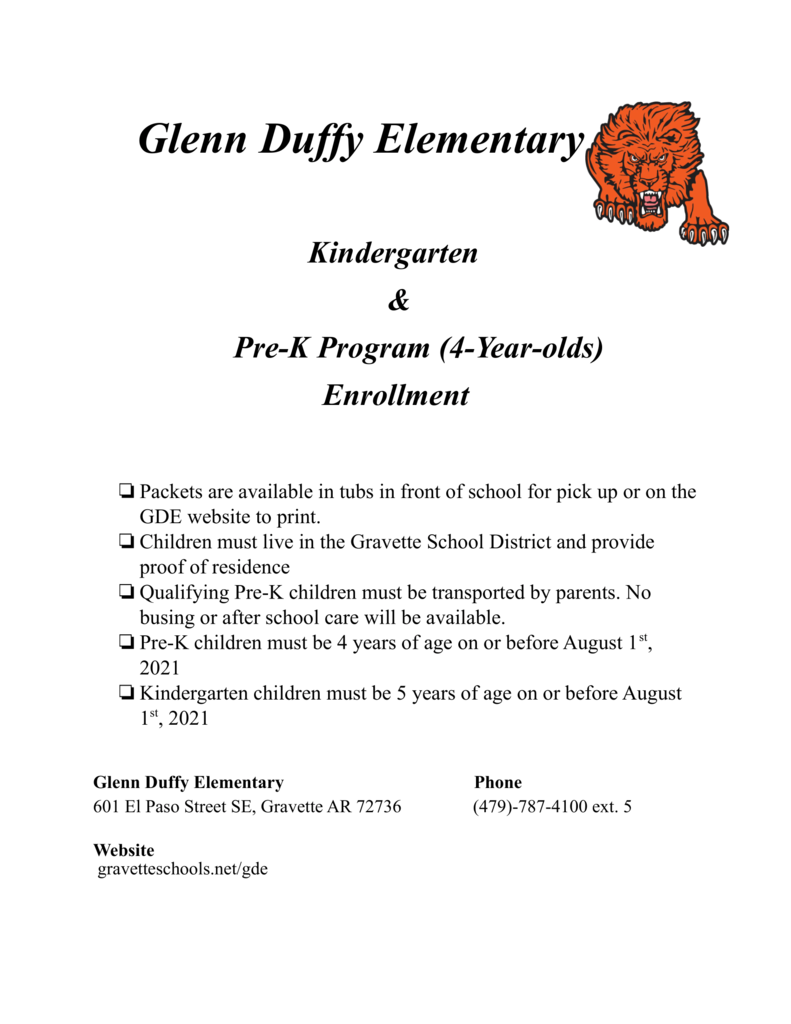 Day 3 & 4 of teacher appreciation week at GDE. Taco bars and Donuts 🍩 🥰#experiencetheroar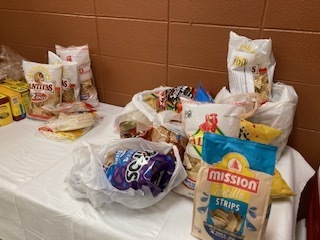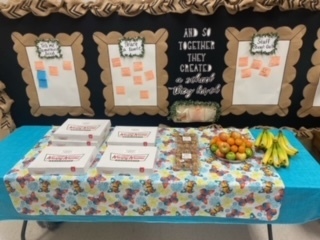 Thank you to GMS band members and Mr. Hendrick for showing our GDE students the possibilities of music and the different instruments that go along with it 🎶 #experiencetheroar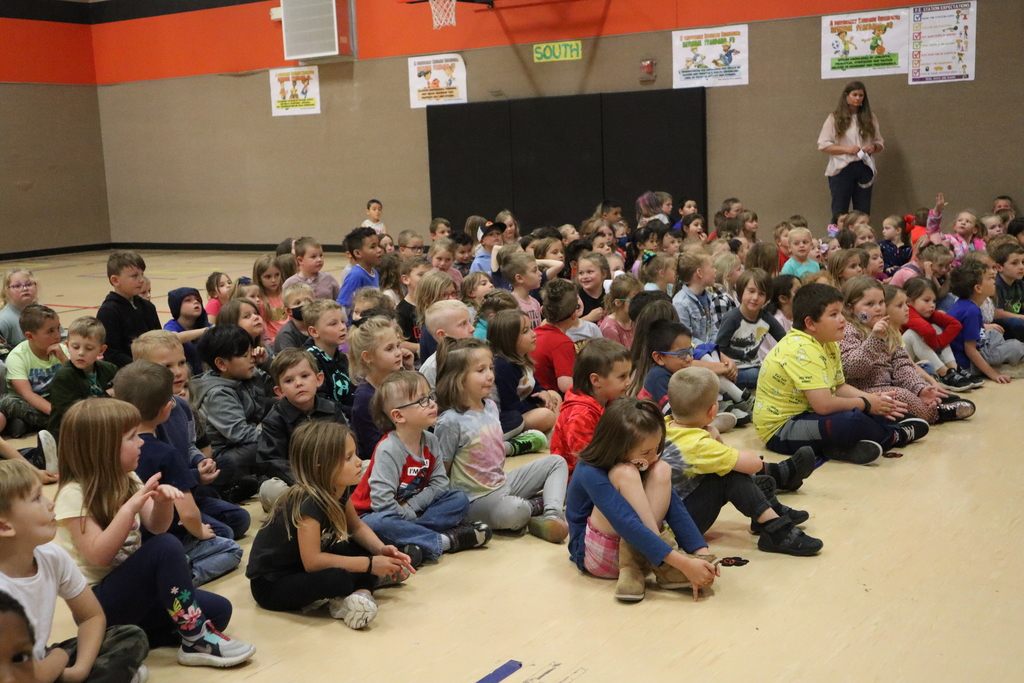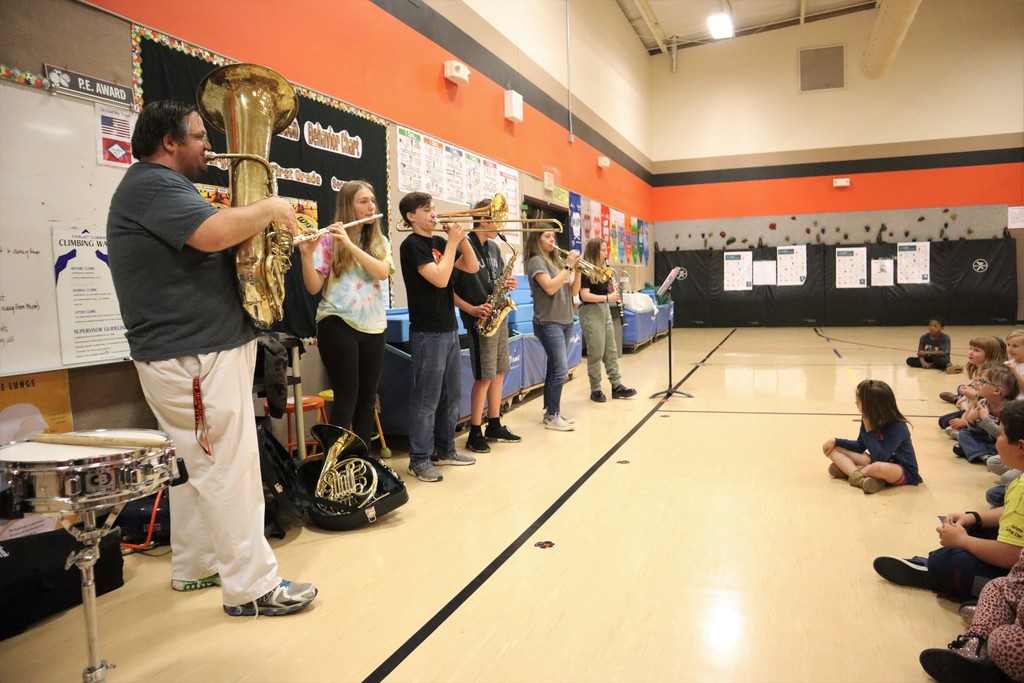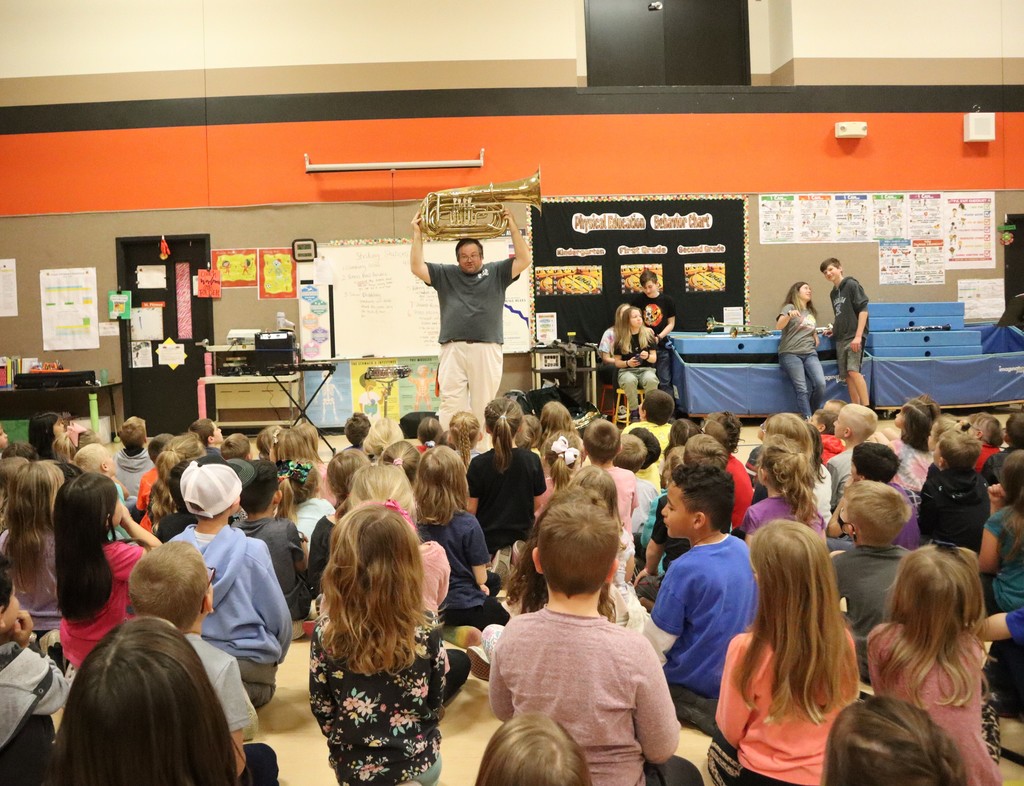 ATTENTION 1ST-GRADE PARENTS ❗ The first-grade field trip to Harbor Village that was scheduled for tomorrow is canceled. We have rescheduled for Monday, May 9th. Thank you!

Head over to our Glenn A. Duffy Elementary Facebook page to see what Ms. Ozbun enrichment lesson was! 👀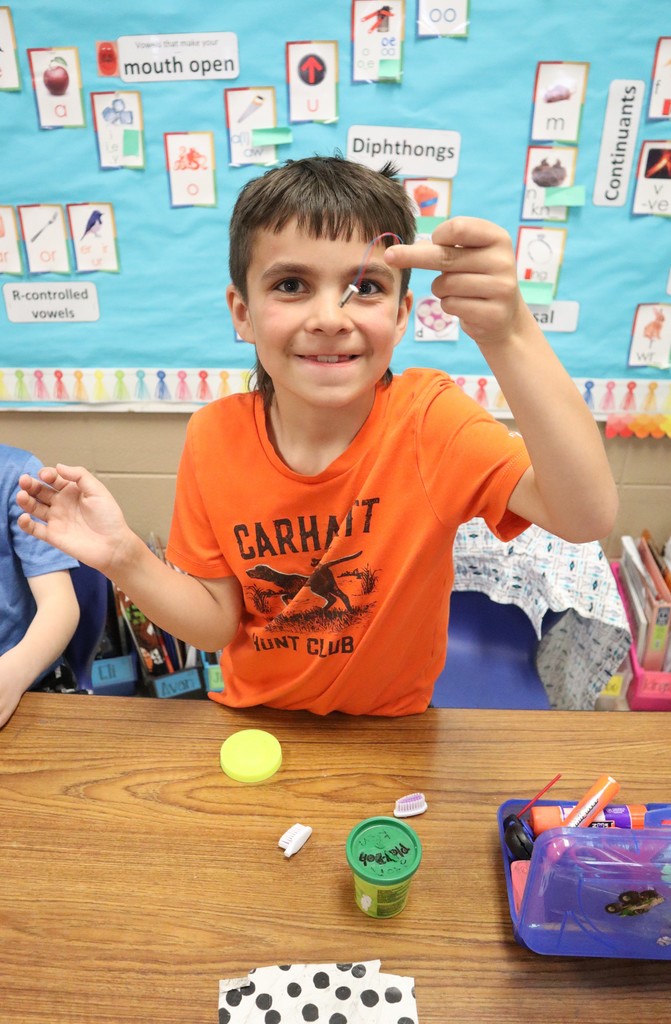 When in doubt, space bun it out like Harper and Mrs. Rutledge! Twins! 👯‍♀️#experiencetheroar

Mrs. Suski's 1st-graders are learning all about equal signs and figuring out if the addition equations are true or false via dominos! True or false: We think our 1st-graders are rocking it. TRUE 🙂 #experiencetheroar